The thought that it takes money to make money is simply ingrained into society when it comes to businesses.
I was interviewed a few months ago for a TV show hosted by Arch Bishop Chito Tagle on ABC 5 and the theme of the show was "Entrepreneurship for nation building in the Philippines". In the course of the interview, I was asked how someone can start a business when they have no money to begin with. To this I replied, "I think a lot of people have it backwards, the reason why you will go into business in the first place is because you don't have money to begin with."
As you may have guessed, I got a quizzical and interested look when I said this and the host asked me to elaborate further, so I replied: "In business, you do not need capital, you need customers. If you have Capital but no customers, you are not in business, but if you have customers even with no capital, then you ARE in business " I then faced the camera and said "If you want to know more, take my class." to which the host and everyone in the room burst into laughter.
After the interview, I left the studio with my lovely wife Jhoanna with everyone in the production crew from the producer to the camera man with a smile. Walking to the car, a young man who was in the studio ran up to us and said thank you, and that felt great.
When the show aired the week after, people who watched the TV show called my company Businessmaker Academy and enrolled in my class. The class is called "Capital Raising and Cash Flow Management" which I still conduct until today.
The TV show interview allowed me to help others by sharing a different perspective, if you've read this far, this post will hopefully do the same thing.
But on a more practical level, the show allowed me to find my customers. This blog does the same. The interview was free, opening this blog is free. Did I find my customer? Yes. Am I in business? You bet.
All the best!
-Mark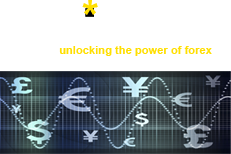 Excerpts from Our Life Changing Articles
During countless business seminars that I've conducted since 2003, one of the most common concerns of people in starting a business is about the risks involved and the fear of failing. A very valid concern indeed, one which to the inexperienced is incredibly intimidating and very limiting to a person'sHOW TO BEAT FAILURE IN BUSINESS
This article is dedicated to all the hard working readers out there who want to climb the corporate ladder faster, be more successful, and stay successful. This is another true story of mine which has immeasurable value that I hope will help you in your corporate journey. At the time that"The 3 Rings Of Power - How To Climb Up The Corporate Ladder With Style and Substance"
"The One Thing You Should Figure Out Early In Life" In my previous article, I talked about "The Most Profitable Investment for Entrepreneurs". If you haven't read that article yet, please read part 13 of the series and sign up for the Wealth-plan so I can email you that and theHow To Make Money Run After You (Part 14)
Ever hear the phrase "From Good to Great?"   The context of the phrase of course is to be better than just good. To be greater than just okay. While that is of course what I believe and strive for in this life as an achiever, I wanted to also take a"Goodness Is Better Than Greatness!"
"Credit Cards and Businesses!" My Ninong came to visit us from Canada a few years ago, and during one of our lunch get togethers, I overheard a conversation he had with my mom about credit cards. My Ninong you see is a retired corporate executive and is brilliant with money managementHow to make money run after you (Part 9)
In the previous article, I explained how to simplify your finances by just completing a few simple exercises on a piece of paper and I explained the three scenarios that you are probably in right now. So let's continue our discussion right now. If you are currently in Scenario 1,Money Management Simplified (Part 2)
"Generating Wealth Requires A Thick Skin!" In my previous article, I talked about how to make a career out of what you are great at. In this article, I will show you that wealth comes faster once you develop a "thick skin" in your pursuit of either a great career, aHow to make money run after you (Part 17)
Do You Want Money Or Do You Want Wealth? First of all, let's define wealth. To me, wealth is not just about money or material riches. To me, being wealthy is having a wonderfully abundant life which means simultaneously having an abundant amount of money, health, solid relationships, and time. Many peopleMoney Is Loyal Only To More Money but Wealth Is Loyal To People with Integrity
Be Generous With Your Talents instead of Money In part 3, I mentioned that you have to stop your money leeches and at the same time learn to be extremely generous in "kind". So in this article, I will be expounding on that. Simply put, there are 3 lessons I wantHow To Make Money Run After You (Part 4)
A long time ago, I used to think that the true way to success is to outwit and outmaneuver competition. Truth be told, I am a very competitive person by nature and I hate losing to competition. And I'm sure that a part of you feels the same way deepBusinesspeople are Merchants, Not Warriors!
"Why You Haven't Implemented What You've Learned Yet, and How To Get Started With Minimal Effort" If you want to make money run after you, please sign up for the Wealth-plan so I can email you my previous articles from the very start. If you have been following my 19 articles onHow to make money run after you (Part 20)
Happy New Year! 2015 is here and we say hello to another year full of surprises, challenges, failures, blessings, successes but more importantly, a great opportunity to be better than you were a year ago. This article is dedicated to all those who want to make a fresh start for theDecide, Seek, Commit, Do - Why and How I Lost 100lbs in 10 months!
"If You Want To Build Wealth, Stop Prioritizing Money!" After 10 months and 20 articles on "How To Make Money Run After You", you will notice that all of my articles thus far have been about preparing you to manage the wealth that is about to come. In other words, thoseHow to make money run after you (Part 21)
In my earlier years, I never really thought of myself as a manager of people, truth be told I never really understood how important managing people really was until I became an Entrepreneur. And even when I embraced entrepreneurship full time, I made many, many mistakes in this field whichHow I Learned To Manage People
90% of the Time… …When someone tries to sell you something, you feel that they are there to try to "take" your money away from you. May it be the mall and someone runs after you giving you a flyer for a P2M condominium investment or a text message offering youSelling Is About Giving, NOT Taking.
Welcome to "Wealth Plan, Week 3" Ok, now its time to act on what you have read for the past 2 weeks. What is most important for us AND especially for YOU is RESULTS, correct? Now you cannot have results by just reading what we say. Sure, you may have realized a fewWealth Plan (Week 3)
"Let's Summarize What We've Learned in 9 months" If you want to make money run after you, please sign up for the Wealth-plan so I can email you my previous articles from the very start. In this article, I will summarize all the things I've talked about until this point so youHow to make money run after you (Part 19)
I want you to imagine that you are in one of my finance seminars right now. You are seated in the middle row and you are here because you want to understand how to grow your money. As the seminar begins, and after I make everyone feel comfortable, I pause andThe Difference Between Trading And Investing
Preparing for "Essential Conversations" On Money In part 5 of this article series, I talked about the first step in making your marriage a wealth magnet. Of course if you are not yet married, and planning to, Jhoanna and I wish you the same kind of happiness that we have whenHow To Make Money Run After You (Part 6)
Here's another insightful and true story from my wonderful life, especially in the field of Salesmanship.  I call this story the tale of two salesmen because there are generally 2 kinds of salesmen in this world.  The one you think is the true salesman, and the one that you thinkThe Tale of Two Salesmen (Part 1)
Have you ever gone to a fortune teller? Or at least know of anyone who has gone to one? When I was younger, my mom would bring me and my sister to "Aling Erly", a very gifted "manghuhula" (fortune teller) every so often to ask what the future holds forThe Power of Suggestion, Your Destiny, and Dreams Coming True
Imagine You Are With Your Friends…   …In a restaurant and the waiter comes with the bill, looks over the table and out of all of your 6 friends, picks you to give the bill to. And it doesn't matter which set of friends you are with, waiters always look at you…WellBeing A Leader
"How To Get A Thicker Skin!" In my previous article, I talked about needing a thick skin to generate wealth. In this article, I will share another story of my life and teach you how to have a thicker skin in the process. I was a painfully quiet person growing up. When IHow to make money run after you (Part 18)
First off, I'd like to thank all of those who visited and commented on my blog for Part 1. For those of you who have not yet read it please click here [caption id="attachment_263" align="alignleft" width="245" caption="The Yin and The Yang Salesman"][/caption] From the comments, it was apparent that everyone has aThe Tale of Two Salesmen (Part 2)
In Part 1 and 2, I explained how to simplify managing your money. If you have not read them yet, please Click Here to read up on what you've missed. In this article, I will finally explain how to increase your "take home" per month without adding any additional bad expensesMoney Management Simplified (Part 3)
Hi All! I decided to start this blog to share my business and investing experiences for those who want to help themselves. So for those reading this post right now, welcome! Let me first start by saying that I did not take up commerce, business school or any formal financial training, my experienceBusinessmaker Academy, Inc.
Happy New Year! It is now 2010 and I hope you are looking forward to a great and wonderful year ahead. This is the time of the year when I am often asked, what's a good business or investment to get into? So for my very first column of the year,Start of the Year Advice: Invest In Your Self First!
My wife and I used to live in a condo unit when we were newly married. At first, the condo was pretty spacious and needed some furniture so we got a little bit of this, and a little bit of that, then gifts would come from friends and family onHow to Build Businesses using the Power of Accumulation!
So today I wanted to share another piece of my life which I hope will help all those looking for a job and a prosperous career. This is the true story of how I created my own job in a big Telecoms firm back in the early nineties. Now evenThe True Story of How I Created My Own Job
To my beautiful Children, Kate and Ryan, live your life without regrets and happily fulfilled. If I could only give you 10 Life Advices, these are what I want you both to remember:   Learn Through Observation Be observant of how the world truly works. Listen to what people are teaching you, butMy Top 10 Life Advice For My Beautiful Children
Praise for Mark and Jhoanna's Articles
"Upon reading your article, I immediately cut it out and the following day made some copies and shared it to other managers in the company.

The article was succint but very helpful."
-Mark Hernandes

"hello sir! it's been awhile since i attended your class (7 point) 2 years ago. :D since then, i started a small retail business up till now. so far so good. :D and your blogs help me a lot. :D thanks a lot for keeping in touch. :D i am thinking of taking another class from u but i am still managing my schedule. as u can see, i still have my day job, taking my doctoral degree at night and managing my business. :D i am looking forward for more blogs! more power and God bless u always :D thank you :D"
-Bea Cruz

"Hi Mark,

Nice article. I like your concept. Making a business in a bite-size and more manegeable scale. How I wish I can arrange one day to go for your seminar. By the way I'm an OFW and currently working here in UAE. Being separated from my pecious family is quite an ordeal as I work here in abroad. I really need to do something to have a reasonable and concrete source of cashflow in the Philippines to end my abroad job.

As I started receiving email from your group, a spark of idea of doing a business in food catering or a small restaurant have been ringing in my mind since then. As I was saying, I'm thingking of ending my career as an OFW. I want do this food business and be with my family. As an OFW, my wife & I managed to save some significant amount of money and we're really want to do the venture the moment my contract here in UAE expires (that's almost 2 years from now).

I know that I need to invest first in acquiring relevant informations how to make this "small business" sustainable and make it progressive as the operations goes on. I do hope that your group can enlighten me further about this endeavor. I'll be having my next annual vacation soon. I really want to have a seat in your 7-Point Formula Course/Seminar."
-Roy Adrian Cornell

"Mark, I am both excited and "not sure if I can make it to the end" feeling on starting your lessons for the "How To Make Money Run After You".
But, i'll give it a try and hopefully finish it with your help and patience.
I am a full time government employee for twelve years now, a part-time Mom, a part-time blogger and a part-time businesswoman. But then still, both ends won't meet.
Thank you for sharing! God bless!"
-Bea

"Thank you for the inspiration!!! More power to you in all your projects sir!"
-Keith Quisora

"Hi Mark!

I really love reading self-help articles, self-help/investment books. I'm indeed thankful to have read your article. It is truly a mind-opener to employees and would-be entrepreneurs.

I've been working for multi-national companies for 7 years already, and I have always ingrained a "diligent" attitude. I feel that without it, I won't be that successful in anything I do. In some way, that's a good habit, however, in the long run it's exhaustive. It's exhaustive accomplishing everything from A-Z, whereinfact there is a much easier process in achieving a certain result.

I've been exercising to work smart. I know this will spell a great difference. I thank you for inspiring us. I do hope I could sttend one of your seminars. I keep on browsing your seminar schedules but I always fail to participate. This time, I need to commit to myself to enroll and to sttend. I know for sure that I will learn a lot. I know it will greatly help me in my employment life. Compensation from employment is not enough especially, now that I have a family and a baby. Moreover, I'm thinking to venture into entrepreneurship soon.

Thank you very much. Belated Happy Birthday to your wife. Hope to meet both of you in person. I am really very much interested to learn.

God bless you!"
-Sheryl Tan