The thought that it takes money to make money is simply ingrained into society when it comes to businesses.
I was interviewed a few months ago for a TV show hosted by Arch Bishop Chito Tagle on ABC 5 and the theme of the show was "Entrepreneurship for nation building in the Philippines". In the course of the interview, I was asked how someone can start a business when they have no money to begin with. To this I replied, "I think a lot of people have it backwards, the reason why you will go into business in the first place is because you don't have money to begin with."
As you may have guessed, I got a quizzical and interested look when I said this and the host asked me to elaborate further, so I replied: "In business, you do not need capital, you need customers. If you have Capital but no customers, you are not in business, but if you have customers even with no capital, then you ARE in business " I then faced the camera and said "If you want to know more, take my class." to which the host and everyone in the room burst into laughter.
After the interview, I left the studio with my lovely wife Jhoanna with everyone in the production crew from the producer to the camera man with a smile. Walking to the car, a young man who was in the studio ran up to us and said thank you, and that felt great.
When the show aired the week after, people who watched the TV show called my company Businessmaker Academy and enrolled in my class. The class is called "Capital Raising and Cash Flow Management" which I still conduct until today.
The TV show interview allowed me to help others by sharing a different perspective, if you've read this far, this post will hopefully do the same thing.
But on a more practical level, the show allowed me to find my customers. This blog does the same. The interview was free, opening this blog is free. Did I find my customer? Yes. Am I in business? You bet.
All the best!
-Mark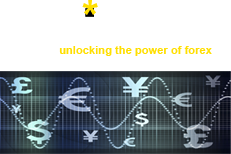 Excerpts from Our Life Changing Articles
So in this concluding article I will explain that being a great sales person is NOT just about developing a skill or transforming yourself from Yin to Yang or Yang to Yin. Instead, evolving as a salesperson is simpler than you think. [caption id="" align="alignleft" width="300" caption="Money Money Money"][/caption] In my SalesThe Tale of Two Salesmen (Part 3 - Conclusion)
[caption id="attachment_89" align="aligncenter" width="307" caption="Click Here To Download the File!"][/caption] One of the top questions that I get from people is "What's a good business to get into?" If you've asked this question yourself then you are in luck because in this article I will not only teach you how to100+ Business Ideas to Explore & How to Choose the right one for You!
I want you to imagine that you are in one of my finance seminars right now. You are seated in the middle row and you are here because you want to understand how to grow your money. As the seminar begins, and after I make everyone feel comfortable, I pause andThe Difference Between Trading And Investing
Life's Purpose. I believe that everyone has a purpose in this world and I'm one of the few who has been blessed with knowing what my purpose is. In my seminars I always tell my audience that there are only three things I love in this world. The first is myLife's Purpose
In the previous article, I explained how to simplify your finances by just completing a few simple exercises on a piece of paper and I explained the three scenarios that you are probably in right now. So let's continue our discussion right now. If you are currently in Scenario 1,Money Management Simplified (Part 2)
"The Most Profitable Investment for Entrepreneurs" In my previous article, I talked about the 3 things to consider before investing in 'assets'. If you haven't read that article yet, please check out part 12 of this article series. In this article, I want to focus once more on Entrepreneurs and talk aboutHow To Make Money Run After You (Part 13)
The week before I let go of my Makati office, I wanted to say goodbye to it by taking my wife (girlfriend at that time) there for a surprise candlelit dinner. I had my one remaining staff put up about 20 candles and a soft romantic melody playing in theBusiness and the Start of a Beautiful Relationship -Part 3 Conclusion
"If You Want To Build Wealth, Stop Prioritizing Money!" After 10 months and 20 articles on "How To Make Money Run After You", you will notice that all of my articles thus far have been about preparing you to manage the wealth that is about to come. In other words, thoseHow to make money run after you (Part 21)
Today I want to teach those who have a Business or those thinking of starting a business a very simple, very powerful, and almost effortless way to increase profits. And although what I will explain is pretty obvious, most businesses would surprisingly go the complete opposite of what I willHow to Increase Your Business' Profits with Minimal Effort
Today, I want to start coaching you again on becoming a greater success in whatever you do. I will share with you a simple but powerful truth: "If you want to increase your success, you must: 1.)    Know what you really want in life 2.)    Have the will and desire to goTo Increase Your Success You Must Have 3 Things
(Continued from Part 1, if you have not yet read it, please click here) One month before I met my wife, I started to work and turn my troubled business around. So I did what I should've done a long time ago, I fired my non-producing General Manager and her cohortBusiness and The Start of A Beautiful Relationship - Part 2
Preparing for "Essential Conversations" On Money In part 5 of this article series, I talked about the first step in making your marriage a wealth magnet. Of course if you are not yet married, and planning to, Jhoanna and I wish you the same kind of happiness that we have whenHow To Make Money Run After You (Part 6)
Have you ever gone to a fortune teller? Or at least know of anyone who has gone to one? When I was younger, my mom would bring me and my sister to "Aling Erly", a very gifted "manghuhula" (fortune teller) every so often to ask what the future holds forThe Power of Suggestion, Your Destiny, and Dreams Coming True
Hi All! I decided to start this blog to share my business and investing experiences for those who want to help themselves. So for those reading this post right now, welcome! Let me first start by saying that I did not take up commerce, business school or any formal financial training, my experienceBusinessmaker Academy, Inc.
Do You Want Money Or Do You Want Wealth? First of all, let's define wealth. To me, wealth is not just about money or material riches. To me, being wealthy is having a wonderfully abundant life which means simultaneously having an abundant amount of money, health, solid relationships, and time. Many peopleMoney Is Loyal Only To More Money but Wealth Is Loyal To People with Integrity
When I was younger, I read that competition is the consumer's best friend because if there are more businesses offering the same thing, prices should go down. As a consumer, I agree and have benefited lots of times from it. Problem is that thought process became the norm even toPrice for profits, not for war
I Just Want You to Know, In Case You Haven't Heard It In a While… …That I believe in you. Your life is not a failure even though at times you feel like it, your life has a purpose, all you have to do is believe in yourself too and hangI Believe In You! Hang In There!
"The Wealthy Are Masters Of Wealth Attraction" In the previous article, I talked about how the Wealthy are valuable in the eyes, hearts and minds of as many people as possible. If you have not read that article yet, or even the first 22 articles, I strongly recommend signing up forHow to make money run after you (Part 23)
I was invited to talk to a public crowd in the Fil-Negosyo expo in SM Mega mall a few years ago about how to start and succeed in business. And I happened to mention in that talk what I believe to be the golden rule that any business person (orBUSINESS RECIPROCITY
 "I Know What I Am Great At, Now What?" In my previous article, I asked you to answer the question "What are you great at?" If you haven't read that article yet, please sign up for the Wealth-plan on the right so I can email you that and the previous articlesHow To Make Money Run After You (Part 15)
"How To Make A Career With What You Are Great At!" In my previous article, I mentioned that finding out what you are great at requires "experimentation". In this article, I will teach you how to move forward with whatever it is you are great at so that it leads toHow to make money run after you (Part 16)
Here's another insightful and true story from my wonderful life, especially in the field of Salesmanship.  I call this story the tale of two salesmen because there are generally 2 kinds of salesmen in this world.  The one you think is the true salesman, and the one that you thinkThe Tale of Two Salesmen (Part 1)
Let's face it, like many Asian countries, the Philippines is a US Dollar Remittance driven economy and I have been asked many times about how to deal with the rise and fall of the USD as many Filipino Dollar Earners, Overseas Filipino Workers, as well as Export and Import drivenHow the Dollar Affects Your Investments and What to do about it (Part 1 of 2)
"The Simplified 3 Step Wealth-Flow Blue Print" . For me and Jhoanna, wealth accumulation is a 3 step process and if we were to diagram it, it would look like this Step 1: Make the Money Step 2: Manage the Money Step 3: Invest the Money . If done right, the 3 steps that I just mentionedHow To Make Money Run After You (Part 11)
"The One Thing You Should Figure Out Early In Life" In my previous article, I talked about "The Most Profitable Investment for Entrepreneurs". If you haven't read that article yet, please read part 13 of the series and sign up for the Wealth-plan so I can email you that and theHow To Make Money Run After You (Part 14)
"The Wealthy Are Valuable" In the previous article, I talked about proper sequencing of the aspects of your life to produce true wealth. One of the reasons you are probably not yet where you are supposed to be is because you are prioritizing running after money. Contrary to popular belief, thatHow to make money run after you (Part 22)
A few months ago, a friend of mine requested if I could help her nephew (an undergrad student from an Ivy league school) with his business practicum project that he was becoming frustrated with. Their business practicum's goal was to produce and sell as many "uniquely different" T-Shirts as possibleDo Not Over Complicate Your Business
A long time ago, I used to think that the true way to success is to outwit and outmaneuver competition. Truth be told, I am a very competitive person by nature and I hate losing to competition. And I'm sure that a part of you feels the same way deepBusinesspeople are Merchants, Not Warriors!
FACT: "Everyone has problems. And almost everyone I know HATES having to deal with problems." This absolutely simple truth is the most basic formula for success in all of my businesses. Because while everyone thinks of problems as unwanted nuisances that upset their well being and adds stress to their alreadyHow I Make My Problems Produce Profits for Me
"Credit Cards and Businesses!" My Ninong came to visit us from Canada a few years ago, and during one of our lunch get togethers, I overheard a conversation he had with my mom about credit cards. My Ninong you see is a retired corporate executive and is brilliant with money managementHow to make money run after you (Part 9)
Praise for Mark and Jhoanna's Articles
"Sir mark,

for quite sometime, i just kept your blog recorded in my cellphone hoping to visit it one day until i finally opened it now. the initial presentation was indeed simple but it was very practical and truly enlightening. I am a retired military serviceman hoping to receive my pension arrears in substantial amount soon and I wish to invest part of it in a business or maybe in stocks. problem is i don't have much knowledge about how this stocks operate aside from what i hear from people, also i haven't thought much of having a business as again, i don't know where to start except an invitation from a networking company selling variety of products? maybe i should or must learn more from your articles. many thanks sir. you help a lot of people particularly those who want to be successful financially. God bless you."
-Danilo Pajaron

"hi!

i've been getting updates from businessmaker academy in my email and honestly, i can't remember when i signed up or got the updates. since i was into putting up a business, i stuck to getting updates.

i read this article now and it really makes sense i would want to know more of your seminars but i am here in mindanao. hopefully, i can get to read parts of your seminars soon here in your blog. and i am hoping that soon, i can get to attend one of your seminars.

all the best!"
-Dan Onod

"The illustrations you've shown make it so easy to understand! Thanks Mark! I'll share this to my friends! I'll definitely promote this site."
-Ronald Valerios

"Hi!..
before anything else thank you for forwarding me your message. it was really inspiring :-)) ... i believe with what you just said here that.... when you become an entrepreneur it is results that put food on the table, not efforts. It is results that get you to the next level, not efforts. It is results that make you successful, not efforts....right?.... keep inspiring others ok?...ang belated to your wife ...:-)) god bless you and your biz!"
-Kris Hosena

"Thanks for your insights Mr. Mark. I had been a Juan Masipag for long time now, and started to apply the opposite. I hope I could apply both when I finally go home from my being an OFW to a business I am planning. Looking forward to meeting you in Manila soon. By the way, belated happy b-day to your better half."
-Rolando Go

"WOW! I've been waiting for the Part 2 before I comment. This is such an eye-opener! Thanks...your article is very insightful. I am into sales and would share this to my colleagues. I am a Yin too and is desiring to be a Yang because I thought then that that's what it would take to succeed in this profession. I'd love to attend your seminar not just this month as I have commitment already. Next month most likely and I'll bring my co-workers with me. Thanks again and continue sharing your learning.

PS: Could this be applicable to love also? Just a thought...;p"
-Martha Gonzales