The thought that it takes money to make money is simply ingrained into society when it comes to businesses.
I was interviewed a few months ago for a TV show hosted by Arch Bishop Chito Tagle on ABC 5 and the theme of the show was "Entrepreneurship for nation building in the Philippines". In the course of the interview, I was asked how someone can start a business when they have no money to begin with. To this I replied, "I think a lot of people have it backwards, the reason why you will go into business in the first place is because you don't have money to begin with."
As you may have guessed, I got a quizzical and interested look when I said this and the host asked me to elaborate further, so I replied: "In business, you do not need capital, you need customers. If you have Capital but no customers, you are not in business, but if you have customers even with no capital, then you ARE in business " I then faced the camera and said "If you want to know more, take my class." to which the host and everyone in the room burst into laughter.
After the interview, I left the studio with my lovely wife Jhoanna with everyone in the production crew from the producer to the camera man with a smile. Walking to the car, a young man who was in the studio ran up to us and said thank you, and that felt great.
When the show aired the week after, people who watched the TV show called my company Businessmaker Academy and enrolled in my class. The class is called "Capital Raising and Cash Flow Management" which I still conduct until today.
The TV show interview allowed me to help others by sharing a different perspective, if you've read this far, this post will hopefully do the same thing.
But on a more practical level, the show allowed me to find my customers. This blog does the same. The interview was free, opening this blog is free. Did I find my customer? Yes. Am I in business? You bet.
All the best!
-Mark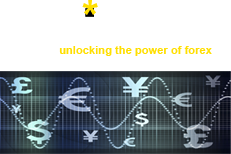 Excerpts from Our Life Changing Articles
Let's face it, like many Asian countries, the Philippines is a US Dollar Remittance driven economy and I have been asked many times about how to deal with the rise and fall of the USD as many Filipino Dollar Earners, Overseas Filipino Workers, as well as Export and Import drivenHow the Dollar Affects Your Investments and What to do about it (Part 1 of 2)
In the previous article, I explained how to simplify your finances by just completing a few simple exercises on a piece of paper and I explained the three scenarios that you are probably in right now. So let's continue our discussion right now. If you are currently in Scenario 1,Money Management Simplified (Part 2)
"Why You Haven't Implemented What You've Learned Yet, and How To Get Started With Minimal Effort" If you want to make money run after you, please sign up for the Wealth-plan so I can email you my previous articles from the very start. If you have been following my 19 articles onHow to make money run after you (Part 20)
During countless business seminars that I've conducted since 2003, one of the most common concerns of people in starting a business is about the risks involved and the fear of failing. A very valid concern indeed, one which to the inexperienced is incredibly intimidating and very limiting to a person'sHOW TO BEAT FAILURE IN BUSINESS
"Let's Summarize What We've Learned in 9 months" If you want to make money run after you, please sign up for the Wealth-plan so I can email you my previous articles from the very start. In this article, I will summarize all the things I've talked about until this point so youHow to make money run after you (Part 19)
"The Most Profitable Investment for Entrepreneurs" In my previous article, I talked about the 3 things to consider before investing in 'assets'. If you haven't read that article yet, please check out part 12 of this article series. In this article, I want to focus once more on Entrepreneurs and talk aboutHow To Make Money Run After You (Part 13)
"Credit Cards and Businesses!" My Ninong came to visit us from Canada a few years ago, and during one of our lunch get togethers, I overheard a conversation he had with my mom about credit cards. My Ninong you see is a retired corporate executive and is brilliant with money managementHow to make money run after you (Part 9)
Last April 16, 2010 the US Securities and Exchange Commission charged Goldman Sachs with Fraud.  This explosive move by the SEC has tremendously diminished  investor confidence in Goldman and Wallstreet in general.  The SEC charge is a very serious one because it says that Goldman fraudulently sold its CDO's (CollateralizedSimplifying Wall Street Blunders
When I was younger, I read that competition is the consumer's best friend because if there are more businesses offering the same thing, prices should go down. As a consumer, I agree and have benefited lots of times from it. Problem is that thought process became the norm even toPrice for profits, not for war
Money Leeches in the Family? If you have not yet read Part 2 of this article, please click here to read it now In the last article, I talked about being aware and effectively stopping your Money Leeches! Should a Money Leech appear who is NOT Immediate family, I recommend that youHow To Make Money Run After You (Part 3)
"How To Remove Credit Card Debt Fast" Do you have what seems to be unmanageable credit card debt? Are you already swearing to cut it up as soon as you pay it off and never use another credit card in your life ever again? Well, if you are suffering from Credit CardHow to make money run after you (Part 7)
So in this concluding article I will explain that being a great sales person is NOT just about developing a skill or transforming yourself from Yin to Yang or Yang to Yin. Instead, evolving as a salesperson is simpler than you think. [caption id="" align="alignleft" width="300" caption="Money Money Money"][/caption] In my SalesThe Tale of Two Salesmen (Part 3 - Conclusion)
I Just Want You to Know, In Case You Haven't Heard It In a While… …That I believe in you. Your life is not a failure even though at times you feel like it, your life has a purpose, all you have to do is believe in yourself too and hangI Believe In You! Hang In There!
Hi Sir Mark, I'm glad that there are generous people like you sharing precious knowledge which probably others would keep for themselves. I need this and I'm so happy I read your article. Thanks and I'm looking forward in seeing you again. more power to you and your family. God Bless! Davidtestimonials
My wife and I used to live in a condo unit when we were newly married. At first, the condo was pretty spacious and needed some furniture so we got a little bit of this, and a little bit of that, then gifts would come from friends and family onHow to Build Businesses using the Power of Accumulation!
First off, I'd like to thank all of those who visited and commented on my blog for Part 1. For those of you who have not yet read it please click here [caption id="attachment_263" align="alignleft" width="245" caption="The Yin and The Yang Salesman"][/caption] From the comments, it was apparent that everyone has aThe Tale of Two Salesmen (Part 2)
"Generating Wealth Requires A Thick Skin!" In my previous article, I talked about how to make a career out of what you are great at. In this article, I will show you that wealth comes faster once you develop a "thick skin" in your pursuit of either a great career, aHow to make money run after you (Part 17)
"The Wealthy Are Masters Of Wealth Attraction" In the previous article, I talked about how the Wealthy are valuable in the eyes, hearts and minds of as many people as possible. If you have not read that article yet, or even the first 22 articles, I strongly recommend signing up forHow to make money run after you (Part 23)
Last March 23, 2010 I spoke at the Manila Bulletin Job Fair at the Glorieta Activity Center in Makati and in that talk I mentioned how job seekers can stretch their cash while searching for a job. I had a great time that day and I hope that my simpleMoney Management Simplified (Part 1)
Is Your Wife Your Equal? In one of the lighter moments of one of my seminars, a student asked me if my wife was my "Equal". To which I quickly replied: "No. She is more than me" Of course, the whole classroom erupted with people gushing with corny delight. The seminar thatDon't Marry Your Equal. Marry Someone "More" Than You!
So today, I wanted to share another important lesson in entrepreneurship. It is a lesson rooted deeply in our Filipino culture valuing hard work above everything else, which I believe is correct, but incomplete. I say this because I once thought that working hard, sacrificing and putting in the effort wasIn Business, is it better to be Juan Masipag or Juan Tamad?
Preparing for "Essential Conversations" On Money In part 5 of this article series, I talked about the first step in making your marriage a wealth magnet. Of course if you are not yet married, and planning to, Jhoanna and I wish you the same kind of happiness that we have whenHow To Make Money Run After You (Part 6)
"The 3 things to consider before Investing Money" In my previous article, I talked about Step1: Making Money, and Step 2: Managing Money. If you haven't read that article yet, please read part 11 of the series and sign up for the Wealthplan so I can email you that and theHow To Make Money Run After You (Part 12)
(Continued from Part 1, if you have not yet read it, please click here) One month before I met my wife, I started to work and turn my troubled business around. So I did what I should've done a long time ago, I fired my non-producing General Manager and her cohortBusiness and The Start of A Beautiful Relationship - Part 2
Today, I want to start coaching you again on becoming a greater success in whatever you do. I will share with you a simple but powerful truth: "If you want to increase your success, you must: 1.)    Know what you really want in life 2.)    Have the will and desire to goTo Increase Your Success You Must Have 3 Things
In Part 1 and 2, I explained how to simplify managing your money. If you have not read them yet, please Click Here to read up on what you've missed. In this article, I will finally explain how to increase your "take home" per month without adding any additional bad expensesMoney Management Simplified (Part 3)
A long time ago, I used to think that the true way to success is to outwit and outmaneuver competition. Truth be told, I am a very competitive person by nature and I hate losing to competition. And I'm sure that a part of you feels the same way deepBusinesspeople are Merchants, Not Warriors!
This article series is about the story about how I started in business, the hardships I faced, how my wife was instrumental in making me succeed and the most critical decision I made in my life. If you are in debt right now, facing a failed business endeavor or startingBusiness and The Start of A Beautiful Relationship - Part 1
This article is dedicated to all the hard working readers out there who want to climb the corporate ladder faster, be more successful, and stay successful. This is another true story of mine which has immeasurable value that I hope will help you in your corporate journey. At the time that"The 3 Rings Of Power - How To Climb Up The Corporate Ladder With Style and Substance"
90% of the Time… …When someone tries to sell you something, you feel that they are there to try to "take" your money away from you. May it be the mall and someone runs after you giving you a flyer for a P2M condominium investment or a text message offering youSelling Is About Giving, NOT Taking.
Praise for Mark and Jhoanna's Articles
"Hi Mark,

I love this article. Indeed, very true.

Most people live lives that are suggested (or more likely dictated) to them by other people and end up as victims. I believe that we can choose our own destiny and you nailed it with the power of suggestion.

Thanks again!"
-Bryan Uy

"Great Advise Mark on increasing income!!! Indeed there are many ways! If there is a will there is a way!"
-Lovella Mendoza-Go

"hi mark... this is real-life marketing principle..the "must haves" are practical...
i have attended one of the seminars you offer, and as i read your article i was trying to compare it with the kind of approach (teachings and learnings) of the seminar i attended, indeed yours is believable because you CARE for your students...errr, clients as well..thanks for educating people including me and i hope to avail some more of your seminars....ciao!"
-Vince "VIC" Sapinit

"Reading what you have gone through reminded me of the struggle i had starting the business myself back in 1997. like what you said strong determination to succeed, managing the funds properply being involved in the business and be employee number 1 is some of the key requirements to make any business work.
We are already 13 years old and would say much better now but everyday is a challenge and a learning experience and i think that's what business more interesting and challenging.
Thanks for the very inspiring story which certaily be able to help me improve my way of handling other areas in managing the business. Wishing you more success and God bless."
-Geraldine

"Hi Mark,
You never run out of good articles , I learn a lot eveytime I read your articles.
Hope to visit you at your office in the near future."
-Rene Santos

"Hi Mark,

Nice article. I like your concept. Making a business in a bite-size and more manegeable scale. How I wish I can arrange one day to go for your seminar. By the way I'm an OFW and currently working here in UAE. Being separated from my pecious family is quite an ordeal as I work here in abroad. I really need to do something to have a reasonable and concrete source of cashflow in the Philippines to end my abroad job.

As I started receiving email from your group, a spark of idea of doing a business in food catering or a small restaurant have been ringing in my mind since then. As I was saying, I'm thingking of ending my career as an OFW. I want do this food business and be with my family. As an OFW, my wife & I managed to save some significant amount of money and we're really want to do the venture the moment my contract here in UAE expires (that's almost 2 years from now).

I know that I need to invest first in acquiring relevant informations how to make this "small business" sustainable and make it progressive as the operations goes on. I do hope that your group can enlighten me further about this endeavor. I'll be having my next annual vacation soon. I really want to have a seat in your 7-Point Formula Course/Seminar."
-Roy Adrian Cornell