Life's Purpose.
I believe that everyone has a purpose in this world and I'm one of the few who has been blessed with knowing what my purpose is. In my seminars I always tell my audience that there are only three things I love in this world. The first is my wife and the relationship I have with her, the second is making money, and the third is teaching people how to make money. The first 2 are my collective inspiration for doing what I do, the third is my purpose in life – to inspire, teach, and help those who really want to help themselves.
But knowing what your purpose is does not necessarily translate to achieving it and rarely does it provide you with money and victory at the beginning. This is because life will test your resolve. Life will throw you obstacles and problems that you never thought of. You will be discouraged by people that you love. You will feel frustrated and ignored by the people that you set out to help, you feel that life is hard and are inches away from giving in and giving up.
Don't give in, don't give up.
Because when life seems to want you to turn around, it is actually a signal for you to keep going. When things get tough, it is the most critical sign that you are doing exactly what you are supposed to be doing.
Life's purpose is not to make you fail, life's purpose is to make you succeed. (Even though it does not seem that way ). Life is a great teacher, the obstacles are how it teaches you to be better. In other words"The larger the obstacle you overcome, the larger the success you become".
That is life's purpose. So live your life and live it well.
To your success,
Mark So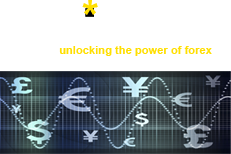 Excerpts from Our Life Changing Articles
I was invited to talk to a public crowd in the Fil-Negosyo expo in SM Mega mall a few years ago about how to start and succeed in business. And I happened to mention in that talk what I believe to be the golden rule that any business person (orBUSINESS RECIPROCITY
Today I want to teach those who have a Business or those thinking of starting a business a very simple, very powerful, and almost effortless way to increase profits. And although what I will explain is pretty obvious, most businesses would surprisingly go the complete opposite of what I willHow to Increase Your Business' Profits with Minimal Effort
In Part 1 and 2, I explained how to simplify managing your money. If you have not read them yet, please Click Here to read up on what you've missed. In this article, I will finally explain how to increase your "take home" per month without adding any additional bad expensesMoney Management Simplified (Part 3)
I want you to imagine that you are in one of my finance seminars right now. You are seated in the middle row and you are here because you want to understand how to grow your money. As the seminar begins, and after I make everyone feel comfortable, I pause andThe Difference Between Trading And Investing
During countless business seminars that I've conducted since 2003, one of the most common concerns of people in starting a business is about the risks involved and the fear of failing. A very valid concern indeed, one which to the inexperienced is incredibly intimidating and very limiting to a person'sHOW TO BEAT FAILURE IN BUSINESS
The phone rings in the office at around 10 in the morning and my secretary answers it. It was from a priest, a Monsignor in fact looking for me. I wasn't around at the time so my secretary asks for his number and purpose of the call. She got theTo Catch a Thief, Think Like a Thief
To my beautiful Children, Kate and Ryan, live your life without regrets and happily fulfilled. If I could only give you 10 Life Advices, these are what I want you both to remember:   Learn Through Observation Be observant of how the world truly works. Listen to what people are teaching you, butMy Top 10 Life Advice For My Beautiful Children
Happy New Year! 2015 is here and we say hello to another year full of surprises, challenges, failures, blessings, successes but more importantly, a great opportunity to be better than you were a year ago. This article is dedicated to all those who want to make a fresh start for theDecide, Seek, Commit, Do - Why and How I Lost 100lbs in 10 months!
Money Leeches in the Family? If you have not yet read Part 2 of this article, please click here to read it now In the last article, I talked about being aware and effectively stopping your Money Leeches! Should a Money Leech appear who is NOT Immediate family, I recommend that youHow To Make Money Run After You (Part 3)
"How to Make Credit Cards Work for You!" Credit Cards, are the proverbial stepping stone to wealth. This article explains how I use my credit cards so that I minimize my monthly cash flow burden, use it without incurring interest (and get even super discounts in the process) and lastly getHow to make money run after you (Part 8)
So in this concluding article I will explain that being a great sales person is NOT just about developing a skill or transforming yourself from Yin to Yang or Yang to Yin. Instead, evolving as a salesperson is simpler than you think. [caption id="" align="alignleft" width="300" caption="Money Money Money"][/caption] In my SalesThe Tale of Two Salesmen (Part 3 - Conclusion)
"Credit Cards and Businesses!" My Ninong came to visit us from Canada a few years ago, and during one of our lunch get togethers, I overheard a conversation he had with my mom about credit cards. My Ninong you see is a retired corporate executive and is brilliant with money managementHow to make money run after you (Part 9)
Life's Purpose. I believe that everyone has a purpose in this world and I'm one of the few who has been blessed with knowing what my purpose is. In my seminars I always tell my audience that there are only three things I love in this world. The first is myLife's Purpose
Be Generous With Your Talents instead of Money In part 3, I mentioned that you have to stop your money leeches and at the same time learn to be extremely generous in "kind". So in this article, I will be expounding on that. Simply put, there are 3 lessons I wantHow To Make Money Run After You (Part 4)
The thought that it takes money to make money is simply ingrained into society when it comes to businesses. I was interviewed a few months ago for a TV show hosted by Arch Bishop Chito Tagle on ABC 5 and the theme of the show was "Entrepreneurship for nation building inFind The Customer First
Do You Want Money Or Do You Want Wealth? First of all, let's define wealth. To me, wealth is not just about money or material riches. To me, being wealthy is having a wonderfully abundant life which means simultaneously having an abundant amount of money, health, solid relationships, and time. Many peopleMoney Is Loyal Only To More Money but Wealth Is Loyal To People with Integrity
A few months ago, a friend of mine requested if I could help her nephew (an undergrad student from an Ivy league school) with his business practicum project that he was becoming frustrated with. Their business practicum's goal was to produce and sell as many "uniquely different" T-Shirts as possibleDo Not Over Complicate Your Business
"Let's Summarize What We've Learned in 9 months" If you want to make money run after you, please sign up for the Wealth-plan so I can email you my previous articles from the very start. In this article, I will summarize all the things I've talked about until this point so youHow to make money run after you (Part 19)
[caption id="attachment_89" align="aligncenter" width="307" caption="Click Here To Download the File!"][/caption] One of the top questions that I get from people is "What's a good business to get into?" If you've asked this question yourself then you are in luck because in this article I will not only teach you how to100+ Business Ideas to Explore & How to Choose the right one for You!
Here's another insightful and true story from my wonderful life, especially in the field of Salesmanship.  I call this story the tale of two salesmen because there are generally 2 kinds of salesmen in this world.  The one you think is the true salesman, and the one that you thinkThe Tale of Two Salesmen (Part 1)
Money can get really tight when you are looking for a job and sometimes, even when you already have a job!  But the good news is, you can start your own business and create extra income almost immediately with ZERO CAPITAL whether you are currently employed or not.  So, areHOW TO MAKE EXTRA MONEY WITH ZERO CAPITAL
In the previous article, I explained how to simplify your finances by just completing a few simple exercises on a piece of paper and I explained the three scenarios that you are probably in right now. So let's continue our discussion right now. If you are currently in Scenario 1,Money Management Simplified (Part 2)
The week before I let go of my Makati office, I wanted to say goodbye to it by taking my wife (girlfriend at that time) there for a surprise candlelit dinner. I had my one remaining staff put up about 20 candles and a soft romantic melody playing in theBusiness and the Start of a Beautiful Relationship -Part 3 Conclusion
"Generating Wealth Requires A Thick Skin!" In my previous article, I talked about how to make a career out of what you are great at. In this article, I will show you that wealth comes faster once you develop a "thick skin" in your pursuit of either a great career, aHow to make money run after you (Part 17)
[caption id="attachment_140" align="alignleft" width="150" caption="Click Here To Sign Up For Free!"][/caption] In my article last week, I explained that the US Dollar fluctuates because of the mixture of buyers of US Dollars, sellers of US Dollars, Production of US Dollars, and the Allure of US Dollars. Now if you are an individualHow the Dollar Affects Your Investments and What to do about it (Part 2 of 2)
Have you ever gone to a fortune teller? Or at least know of anyone who has gone to one? When I was younger, my mom would bring me and my sister to "Aling Erly", a very gifted "manghuhula" (fortune teller) every so often to ask what the future holds forThe Power of Suggestion, Your Destiny, and Dreams Coming True
Imagine You Are With Your Friends…   …In a restaurant and the waiter comes with the bill, looks over the table and out of all of your 6 friends, picks you to give the bill to. And it doesn't matter which set of friends you are with, waiters always look at you…WellBeing A Leader
First off, I'd like to thank all of those who visited and commented on my blog for Part 1. For those of you who have not yet read it please click here [caption id="attachment_263" align="alignleft" width="245" caption="The Yin and The Yang Salesman"][/caption] From the comments, it was apparent that everyone has aThe Tale of Two Salesmen (Part 2)
Ever hear the phrase "From Good to Great?"   The context of the phrase of course is to be better than just good. To be greater than just okay. While that is of course what I believe and strive for in this life as an achiever, I wanted to also take a"Goodness Is Better Than Greatness!"
So today I wanted to share another piece of my life which I hope will help all those looking for a job and a prosperous career. This is the true story of how I created my own job in a big Telecoms firm back in the early nineties. Now evenThe True Story of How I Created My Own Job
Praise for Mark and Jhoanna's Articles
"Sir Mark,
I happened to read your column today in Manila Bulletin and tried to visit your blog. I'm really glad that there is someone like you who is trying to reach every Filipino to become financially independent and make the most out of our lives.
Thank you so much."
-Aldin Palaming

"This is a good article. I used to have 2 columns only when doing budgeting: money in, and money out (ie, expenses). I had always thought expense is just money going out. Now I know, there is such a thing as good expense. This article also interesting in that budgeting is likened to dieting- I don't have to deprive myself of things I want, but I just have to find a more sensible expense to substitue for the bad expense. I am applying this now in my monthly budgeting. More power!"
-Jacqueline Lipardo

"i liked the part where you advised not to live just below your means but analyze your expenses and doing substitution instead of Good expenses.... useful first step in meeting one's financial goals....thanks !"
-Patricia Adrueda

"hi!

i've been getting updates from businessmaker academy in my email and honestly, i can't remember when i signed up or got the updates. since i was into putting up a business, i stuck to getting updates.

i read this article now and it really makes sense i would want to know more of your seminars but i am here in mindanao. hopefully, i can get to read parts of your seminars soon here in your blog. and i am hoping that soon, i can get to attend one of your seminars.

all the best!"
-Dan Onod

"Nice blog Mark. You really inspired me with this article of yours. I guess I really need to save and manage my financials in order to be successful. It's hard, but I'm going to try it.

Thank you for your wonderful advice."
-Brian Bergantiños

"Hi mark thanks for the inspiration, motivation, experiences that you shared to us, you really gods gift to us, keep it up! Happy monster pips to you godbless:-)"
-Mark Arevalo