Life's Purpose.
I believe that everyone has a purpose in this world and I'm one of the few who has been blessed with knowing what my purpose is. In my seminars I always tell my audience that there are only three things I love in this world. The first is my wife and the relationship I have with her, the second is making money, and the third is teaching people how to make money. The first 2 are my collective inspiration for doing what I do, the third is my purpose in life – to inspire, teach, and help those who really want to help themselves.
But knowing what your purpose is does not necessarily translate to achieving it and rarely does it provide you with money and victory at the beginning. This is because life will test your resolve. Life will throw you obstacles and problems that you never thought of. You will be discouraged by people that you love. You will feel frustrated and ignored by the people that you set out to help, you feel that life is hard and are inches away from giving in and giving up.
Don't give in, don't give up.
Because when life seems to want you to turn around, it is actually a signal for you to keep going. When things get tough, it is the most critical sign that you are doing exactly what you are supposed to be doing.
Life's purpose is not to make you fail, life's purpose is to make you succeed. (Even though it does not seem that way ). Life is a great teacher, the obstacles are how it teaches you to be better. In other words"The larger the obstacle you overcome, the larger the success you become".
That is life's purpose. So live your life and live it well.
To your success,
Mark So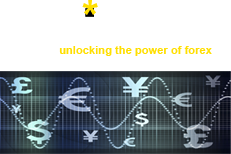 Excerpts from Our Life Changing Articles
A few months ago, a friend of mine requested if I could help her nephew (an undergrad student from an Ivy league school) with his business practicum project that he was becoming frustrated with. Their business practicum's goal was to produce and sell as many "uniquely different" T-Shirts as possibleDo Not Over Complicate Your Business
Be Generous With Your Talents instead of Money In part 3, I mentioned that you have to stop your money leeches and at the same time learn to be extremely generous in "kind". So in this article, I will be expounding on that. Simply put, there are 3 lessons I wantHow To Make Money Run After You (Part 4)
During countless business seminars that I've conducted since 2003, one of the most common concerns of people in starting a business is about the risks involved and the fear of failing. A very valid concern indeed, one which to the inexperienced is incredibly intimidating and very limiting to a person'sHOW TO BEAT FAILURE IN BUSINESS
Happy New Year! 2015 is here and we say hello to another year full of surprises, challenges, failures, blessings, successes but more importantly, a great opportunity to be better than you were a year ago. This article is dedicated to all those who want to make a fresh start for theDecide, Seek, Commit, Do - Why and How I Lost 100lbs in 10 months!
So today I wanted to share another piece of my life which I hope will help all those looking for a job and a prosperous career. This is the true story of how I created my own job in a big Telecoms firm back in the early nineties. Now evenThe True Story of How I Created My Own Job
Last March 23, 2010 I spoke at the Manila Bulletin Job Fair at the Glorieta Activity Center in Makati and in that talk I mentioned how job seekers can stretch their cash while searching for a job. I had a great time that day and I hope that my simpleMoney Management Simplified (Part 1)
My wife and I used to live in a condo unit when we were newly married. At first, the condo was pretty spacious and needed some furniture so we got a little bit of this, and a little bit of that, then gifts would come from friends and family onHow to Build Businesses using the Power of Accumulation!
(Continued from Part 1, if you have not yet read it, please click here) One month before I met my wife, I started to work and turn my troubled business around. So I did what I should've done a long time ago, I fired my non-producing General Manager and her cohortBusiness and The Start of A Beautiful Relationship - Part 2
"Let's Summarize What We've Learned in 9 months" If you want to make money run after you, please sign up for the Wealth-plan so I can email you my previous articles from the very start. In this article, I will summarize all the things I've talked about until this point so youHow to make money run after you (Part 19)
Here's another insightful and true story from my wonderful life, especially in the field of Salesmanship.  I call this story the tale of two salesmen because there are generally 2 kinds of salesmen in this world.  The one you think is the true salesman, and the one that you thinkThe Tale of Two Salesmen (Part 1)
Money can get really tight when you are looking for a job and sometimes, even when you already have a job!  But the good news is, you can start your own business and create extra income almost immediately with ZERO CAPITAL whether you are currently employed or not.  So, areHOW TO MAKE EXTRA MONEY WITH ZERO CAPITAL
A long time ago, I used to think that the true way to success is to outwit and outmaneuver competition. Truth be told, I am a very competitive person by nature and I hate losing to competition. And I'm sure that a part of you feels the same way deepBusinesspeople are Merchants, Not Warriors!
First off, I'd like to thank all of those who visited and commented on my blog for Part 1. For those of you who have not yet read it please click here [caption id="attachment_263" align="alignleft" width="245" caption="The Yin and The Yang Salesman"][/caption] From the comments, it was apparent that everyone has aThe Tale of Two Salesmen (Part 2)
"How To Remove Credit Card Debt Fast" Do you have what seems to be unmanageable credit card debt? Are you already swearing to cut it up as soon as you pay it off and never use another credit card in your life ever again? Well, if you are suffering from Credit CardHow to make money run after you (Part 7)
"Credit Cards and Businesses!" My Ninong came to visit us from Canada a few years ago, and during one of our lunch get togethers, I overheard a conversation he had with my mom about credit cards. My Ninong you see is a retired corporate executive and is brilliant with money managementHow to make money run after you (Part 9)
"The Wealthy Are Valuable" In the previous article, I talked about proper sequencing of the aspects of your life to produce true wealth. One of the reasons you are probably not yet where you are supposed to be is because you are prioritizing running after money. Contrary to popular belief, thatHow to make money run after you (Part 22)
Today, I want to start coaching you again on becoming a greater success in whatever you do. I will share with you a simple but powerful truth: "If you want to increase your success, you must: 1.)    Know what you really want in life 2.)    Have the will and desire to goTo Increase Your Success You Must Have 3 Things
Have you ever gone to a fortune teller? Or at least know of anyone who has gone to one? When I was younger, my mom would bring me and my sister to "Aling Erly", a very gifted "manghuhula" (fortune teller) every so often to ask what the future holds forThe Power of Suggestion, Your Destiny, and Dreams Coming True
Over the past year, I've written a good number of business advice articles for Manila Bulletin and each of those articles were and still are meant to help as many people as possible. These articles are from my experience and discoveries through a lot of trial and error in "business5 Super Tips For Succeeding In Business!
Ever hear the phrase "From Good to Great?"   The context of the phrase of course is to be better than just good. To be greater than just okay. While that is of course what I believe and strive for in this life as an achiever, I wanted to also take a"Goodness Is Better Than Greatness!"
I Just Want You to Know, In Case You Haven't Heard It In a While… …That I believe in you. Your life is not a failure even though at times you feel like it, your life has a purpose, all you have to do is believe in yourself too and hangI Believe In You! Hang In There!
Is Your Wife Your Equal? In one of the lighter moments of one of my seminars, a student asked me if my wife was my "Equal". To which I quickly replied: "No. She is more than me" Of course, the whole classroom erupted with people gushing with corny delight. The seminar thatDon't Marry Your Equal. Marry Someone "More" Than You!
I want you to imagine that you are in one of my finance seminars right now. You are seated in the middle row and you are here because you want to understand how to grow your money. As the seminar begins, and after I make everyone feel comfortable, I pause andThe Difference Between Trading And Investing
Negative and Positive Cash-Flow Businesses One of the more important considerations an entrepreneur has to make before starting a new business is the nature of the business' cash-flow. What is Cash-flow? But first, let me take a step back and explain in simple terms what cash-flow really is. Cash-flow is about cash comingHow To Make Money Run After You (Part 10)
The week before I let go of my Makati office, I wanted to say goodbye to it by taking my wife (girlfriend at that time) there for a surprise candlelit dinner. I had my one remaining staff put up about 20 candles and a soft romantic melody playing in theBusiness and the Start of a Beautiful Relationship -Part 3 Conclusion
 "I Know What I Am Great At, Now What?" In my previous article, I asked you to answer the question "What are you great at?" If you haven't read that article yet, please sign up for the Wealth-plan on the right so I can email you that and the previous articlesHow To Make Money Run After You (Part 15)
"How To Get A Thicker Skin!" In my previous article, I talked about needing a thick skin to generate wealth. In this article, I will share another story of my life and teach you how to have a thicker skin in the process. I was a painfully quiet person growing up. When IHow to make money run after you (Part 18)
90% of the Time… …When someone tries to sell you something, you feel that they are there to try to "take" your money away from you. May it be the mall and someone runs after you giving you a flyer for a P2M condominium investment or a text message offering youSelling Is About Giving, NOT Taking.
"If You Want To Build Wealth, Stop Prioritizing Money!" After 10 months and 20 articles on "How To Make Money Run After You", you will notice that all of my articles thus far have been about preparing you to manage the wealth that is about to come. In other words, thoseHow to make money run after you (Part 21)
Happy New Year! It is now 2010 and I hope you are looking forward to a great and wonderful year ahead. This is the time of the year when I am often asked, what's a good business or investment to get into? So for my very first column of the year,Start of the Year Advice: Invest In Your Self First!
Praise for Mark and Jhoanna's Articles
"Thank you for this...it came at just the right time...will try out your suggestions soon...

Keep these helpful posts coming!

Thanks!"
-Trina Simon

"Nice blog Mark. You really inspired me with this article of yours. I guess I really need to save and manage my financials in order to be successful. It's hard, but I'm going to try it.

Thank you for your wonderful advice."
-Brian Bergantiños

"Hi Mark,

Nice article. I like your concept. Making a business in a bite-size and more manegeable scale. How I wish I can arrange one day to go for your seminar. By the way I'm an OFW and currently working here in UAE. Being separated from my pecious family is quite an ordeal as I work here in abroad. I really need to do something to have a reasonable and concrete source of cashflow in the Philippines to end my abroad job.

As I started receiving email from your group, a spark of idea of doing a business in food catering or a small restaurant have been ringing in my mind since then. As I was saying, I'm thingking of ending my career as an OFW. I want do this food business and be with my family. As an OFW, my wife & I managed to save some significant amount of money and we're really want to do the venture the moment my contract here in UAE expires (that's almost 2 years from now).

I know that I need to invest first in acquiring relevant informations how to make this "small business" sustainable and make it progressive as the operations goes on. I do hope that your group can enlighten me further about this endeavor. I'll be having my next annual vacation soon. I really want to have a seat in your 7-Point Formula Course/Seminar."
-Roy Adrian Cornell

"Hi Mark,

I love your love advice...I find it very sweet! You and your wife make a good team...inseperable like YinYang. Another question though, is this part (Part 2) already out on Manila Bulletin? If not, when would it be out? You see, I have a cut-out of the 1st one and posted in on my workstation for good vibes. I'm saving room for Part 2 & 3 as well. Thanks again!;p"
-Martha Gonzales

"Hi Mark,

A lot of people have been blessed in having the opportunity to come across with this information including me. Being an automotive service consultant here in North America is so challenging & honestly I've been looking up to my fellow consultants who by nature are I would say Yangs. Our upsell results never goes far in volume comparatively even though they do a lot of talking more than I do.

Thank you so much. This piece of information has again reassured my confidence in my personal conviction that truly you can earn a customer's trust by going through the Yin's way. I am sure a lot of people are interested including me to attend your seminar but I am proximity challenged right now being here in North America. It would be awesome if you can come up with Webinars on similar topics in the future. Webinar is the trend here in North America & it's really effective & flexible. I strongly recommend you give it a shot sometime.

Again, congratulations to all my fellow Yins & I'm equally hats off to all them Yangs including you Mark! ;- )"
-Dax

"Hi Mark!

Thanks for the wonderful article. I always read your articles but never have the time to comment. Keep it up! And hope to see you soon for a forex refresher. Miss your class! (and i've never said that of any course i took in college) hehe ;-)

All the best :-)"
-Allen San Luis