Life's Purpose.
I believe that everyone has a purpose in this world and I'm one of the few who has been blessed with knowing what my purpose is. In my seminars I always tell my audience that there are only three things I love in this world. The first is my wife and the relationship I have with her, the second is making money, and the third is teaching people how to make money. The first 2 are my collective inspiration for doing what I do, the third is my purpose in life – to inspire, teach, and help those who really want to help themselves.
But knowing what your purpose is does not necessarily translate to achieving it and rarely does it provide you with money and victory at the beginning. This is because life will test your resolve. Life will throw you obstacles and problems that you never thought of. You will be discouraged by people that you love. You will feel frustrated and ignored by the people that you set out to help, you feel that life is hard and are inches away from giving in and giving up.
Don't give in, don't give up.
Because when life seems to want you to turn around, it is actually a signal for you to keep going. When things get tough, it is the most critical sign that you are doing exactly what you are supposed to be doing.
Life's purpose is not to make you fail, life's purpose is to make you succeed. (Even though it does not seem that way ). Life is a great teacher, the obstacles are how it teaches you to be better. In other words"The larger the obstacle you overcome, the larger the success you become".
That is life's purpose. So live your life and live it well.
To your success,
Mark So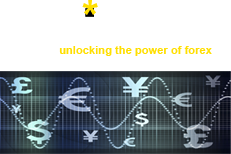 Excerpts from Our Life Changing Articles
My wife and I used to live in a condo unit when we were newly married. At first, the condo was pretty spacious and needed some furniture so we got a little bit of this, and a little bit of that, then gifts would come from friends and family onHow to Build Businesses using the Power of Accumulation!
I was invited to talk to a public crowd in the Fil-Negosyo expo in SM Mega mall a few years ago about how to start and succeed in business. And I happened to mention in that talk what I believe to be the golden rule that any business person (orBUSINESS RECIPROCITY
"Let's Summarize What We've Learned in 9 months" If you want to make money run after you, please sign up for the Wealth-plan so I can email you my previous articles from the very start. In this article, I will summarize all the things I've talked about until this point so youHow to make money run after you (Part 19)
Over the past year, I've written a good number of business advice articles for Manila Bulletin and each of those articles were and still are meant to help as many people as possible. These articles are from my experience and discoveries through a lot of trial and error in "business5 Super Tips For Succeeding In Business!
So today, I wanted to share another important lesson in entrepreneurship. It is a lesson rooted deeply in our Filipino culture valuing hard work above everything else, which I believe is correct, but incomplete. I say this because I once thought that working hard, sacrificing and putting in the effort wasIn Business, is it better to be Juan Masipag or Juan Tamad?
In the previous article, I explained how to simplify your finances by just completing a few simple exercises on a piece of paper and I explained the three scenarios that you are probably in right now. So let's continue our discussion right now. If you are currently in Scenario 1,Money Management Simplified (Part 2)
The phone rings in the office at around 10 in the morning and my secretary answers it. It was from a priest, a Monsignor in fact looking for me. I wasn't around at the time so my secretary asks for his number and purpose of the call. She got theTo Catch a Thief, Think Like a Thief
Money can get really tight when you are looking for a job and sometimes, even when you already have a job!  But the good news is, you can start your own business and create extra income almost immediately with ZERO CAPITAL whether you are currently employed or not.  So, areHOW TO MAKE EXTRA MONEY WITH ZERO CAPITAL
[caption id="attachment_89" align="aligncenter" width="307" caption="Click Here To Download the File!"][/caption] One of the top questions that I get from people is "What's a good business to get into?" If you've asked this question yourself then you are in luck because in this article I will not only teach you how to100+ Business Ideas to Explore & How to Choose the right one for You!
"The Wealthy Are Masters Of Wealth Attraction" In the previous article, I talked about how the Wealthy are valuable in the eyes, hearts and minds of as many people as possible. If you have not read that article yet, or even the first 22 articles, I strongly recommend signing up forHow to make money run after you (Part 23)
As early as I could remember, I knew that making money was already hard coded into my DNA. Allow me to share a few vivid childhood memories with you then afterwards, give you the most important advice that I will ever give. Let me first bring you back to 1977. MyThe Most Important Advice about Money I Can Ever Give You
"If You Want To Build Wealth, Stop Prioritizing Money!" After 10 months and 20 articles on "How To Make Money Run After You", you will notice that all of my articles thus far have been about preparing you to manage the wealth that is about to come. In other words, thoseHow to make money run after you (Part 21)
Money Leeches in the Family? If you have not yet read Part 2 of this article, please click here to read it now In the last article, I talked about being aware and effectively stopping your Money Leeches! Should a Money Leech appear who is NOT Immediate family, I recommend that youHow To Make Money Run After You (Part 3)
Getting Rid Of Money Leeches If you have not yet read Part 1 of this article, please click here  READ PART 1 NOW Okay, let's continue where we left off and go a little deeper on being more financially prepared so that wealth starts flowing towards you instead of away from you. OurHow To Make Money Run After You (Part 2)
90% of the Time… …When someone tries to sell you something, you feel that they are there to try to "take" your money away from you. May it be the mall and someone runs after you giving you a flyer for a P2M condominium investment or a text message offering youSelling Is About Giving, NOT Taking.
"How to Make Credit Cards Work for You!" Credit Cards, are the proverbial stepping stone to wealth. This article explains how I use my credit cards so that I minimize my monthly cash flow burden, use it without incurring interest (and get even super discounts in the process) and lastly getHow to make money run after you (Part 8)
"How To Get A Thicker Skin!" In my previous article, I talked about needing a thick skin to generate wealth. In this article, I will share another story of my life and teach you how to have a thicker skin in the process. I was a painfully quiet person growing up. When IHow to make money run after you (Part 18)
Wealth is never destroyed, only transferred Today, I want to share a very special topic -- How to make money run after you. This is a topic that I have never shared with the public before now. It is I believe something that anyone and everyone can and should benefit from,How To Make Money Run After You (Part 1)
Hi All! I decided to start this blog to share my business and investing experiences for those who want to help themselves. So for those reading this post right now, welcome! Let me first start by saying that I did not take up commerce, business school or any formal financial training, my experienceBusinessmaker Academy, Inc.
This article series is about the story about how I started in business, the hardships I faced, how my wife was instrumental in making me succeed and the most critical decision I made in my life. If you are in debt right now, facing a failed business endeavor or startingBusiness and The Start of A Beautiful Relationship - Part 1
"The One Thing You Should Figure Out Early In Life" In my previous article, I talked about "The Most Profitable Investment for Entrepreneurs". If you haven't read that article yet, please read part 13 of the series and sign up for the Wealth-plan so I can email you that and theHow To Make Money Run After You (Part 14)
I Just Want You to Know, In Case You Haven't Heard It In a While… …That I believe in you. Your life is not a failure even though at times you feel like it, your life has a purpose, all you have to do is believe in yourself too and hangI Believe In You! Hang In There!
Hi Sir Mark, I'm glad that there are generous people like you sharing precious knowledge which probably others would keep for themselves. I need this and I'm so happy I read your article. Thanks and I'm looking forward in seeing you again. more power to you and your family. God Bless! Davidtestimonials
In my earlier years, I never really thought of myself as a manager of people, truth be told I never really understood how important managing people really was until I became an Entrepreneur. And even when I embraced entrepreneurship full time, I made many, many mistakes in this field whichHow I Learned To Manage People
 "I Know What I Am Great At, Now What?" In my previous article, I asked you to answer the question "What are you great at?" If you haven't read that article yet, please sign up for the Wealth-plan on the right so I can email you that and the previous articlesHow To Make Money Run After You (Part 15)
"The Most Profitable Investment for Entrepreneurs" In my previous article, I talked about the 3 things to consider before investing in 'assets'. If you haven't read that article yet, please check out part 12 of this article series. In this article, I want to focus once more on Entrepreneurs and talk aboutHow To Make Money Run After You (Part 13)
FACT: "Everyone has problems. And almost everyone I know HATES having to deal with problems." This absolutely simple truth is the most basic formula for success in all of my businesses. Because while everyone thinks of problems as unwanted nuisances that upset their well being and adds stress to their alreadyHow I Make My Problems Produce Profits for Me
Today I want to teach those who have a Business or those thinking of starting a business a very simple, very powerful, and almost effortless way to increase profits. And although what I will explain is pretty obvious, most businesses would surprisingly go the complete opposite of what I willHow to Increase Your Business' Profits with Minimal Effort
Here's another insightful and true story from my wonderful life, especially in the field of Salesmanship.  I call this story the tale of two salesmen because there are generally 2 kinds of salesmen in this world.  The one you think is the true salesman, and the one that you thinkThe Tale of Two Salesmen (Part 1)
In Part 1 and 2, I explained how to simplify managing your money. If you have not read them yet, please Click Here to read up on what you've missed. In this article, I will finally explain how to increase your "take home" per month without adding any additional bad expensesMoney Management Simplified (Part 3)
Praise for Mark and Jhoanna's Articles
"hi!

i've been getting updates from businessmaker academy in my email and honestly, i can't remember when i signed up or got the updates. since i was into putting up a business, i stuck to getting updates.

i read this article now and it really makes sense i would want to know more of your seminars but i am here in mindanao. hopefully, i can get to read parts of your seminars soon here in your blog. and i am hoping that soon, i can get to attend one of your seminars.

all the best!"
-Dan Onod

"Hi Mark,

I love your love advice...I find it very sweet! You and your wife make a good team...inseperable like YinYang. Another question though, is this part (Part 2) already out on Manila Bulletin? If not, when would it be out? You see, I have a cut-out of the 1st one and posted in on my workstation for good vibes. I'm saving room for Part 2 & 3 as well. Thanks again!;p"
-Martha Gonzales

"Hi Sir Mark!

Thanks for the insight you are sharing with us. I would like to share this story to my husband whose working so hard. He might slow down towards his work habit when he read this story.
Belated happy b-day to your wife!"
-Kelly Raquel

"hello sir! it's been awhile since i attended your class (7 point) 2 years ago. :D since then, i started a small retail business up till now. so far so good. :D and your blogs help me a lot. :D thanks a lot for keeping in touch. :D i am thinking of taking another class from u but i am still managing my schedule. as u can see, i still have my day job, taking my doctoral degree at night and managing my business. :D i am looking forward for more blogs! more power and God bless u always :D thank you :D"
-Bea Cruz

"hi mark... this is real-life marketing principle..the "must haves" are practical...
i have attended one of the seminars you offer, and as i read your article i was trying to compare it with the kind of approach (teachings and learnings) of the seminar i attended, indeed yours is believable because you CARE for your students...errr, clients as well..thanks for educating people including me and i hope to avail some more of your seminars....ciao!"
-Vince "VIC" Sapinit

"Hello.. My girl friend told me about your blog page. I'm a struggling business man full of ideas & passion.. :) I just don't know where (more of how) to start. But thanks to your tips, I think I'll get to that point. Thanks again!"
-Jerem De Leon