Life's Purpose.
I believe that everyone has a purpose in this world and I'm one of the few who has been blessed with knowing what my purpose is. In my seminars I always tell my audience that there are only three things I love in this world. The first is my wife and the relationship I have with her, the second is making money, and the third is teaching people how to make money. The first 2 are my collective inspiration for doing what I do, the third is my purpose in life – to inspire, teach, and help those who really want to help themselves.
But knowing what your purpose is does not necessarily translate to achieving it and rarely does it provide you with money and victory at the beginning. This is because life will test your resolve. Life will throw you obstacles and problems that you never thought of. You will be discouraged by people that you love. You will feel frustrated and ignored by the people that you set out to help, you feel that life is hard and are inches away from giving in and giving up.
Don't give in, don't give up.
Because when life seems to want you to turn around, it is actually a signal for you to keep going. When things get tough, it is the most critical sign that you are doing exactly what you are supposed to be doing.
Life's purpose is not to make you fail, life's purpose is to make you succeed. (Even though it does not seem that way ). Life is a great teacher, the obstacles are how it teaches you to be better. In other words"The larger the obstacle you overcome, the larger the success you become".
That is life's purpose. So live your life and live it well.
To your success,
Mark So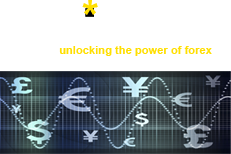 Excerpts from Our Life Changing Articles
So in this concluding article I will explain that being a great sales person is NOT just about developing a skill or transforming yourself from Yin to Yang or Yang to Yin. Instead, evolving as a salesperson is simpler than you think. [caption id="" align="alignleft" width="300" caption="Money Money Money"][/caption] In my SalesThe Tale of Two Salesmen (Part 3 - Conclusion)
I want you to imagine that you are in one of my finance seminars right now. You are seated in the middle row and you are here because you want to understand how to grow your money. As the seminar begins, and after I make everyone feel comfortable, I pause andThe Difference Between Trading And Investing
A few months ago, a friend of mine requested if I could help her nephew (an undergrad student from an Ivy league school) with his business practicum project that he was becoming frustrated with. Their business practicum's goal was to produce and sell as many "uniquely different" T-Shirts as possibleDo Not Over Complicate Your Business
My wife and I used to live in a condo unit when we were newly married. At first, the condo was pretty spacious and needed some furniture so we got a little bit of this, and a little bit of that, then gifts would come from friends and family onHow to Build Businesses using the Power of Accumulation!
Have you ever gone to a fortune teller? Or at least know of anyone who has gone to one? When I was younger, my mom would bring me and my sister to "Aling Erly", a very gifted "manghuhula" (fortune teller) every so often to ask what the future holds forThe Power of Suggestion, Your Destiny, and Dreams Coming True
Welcome to "Wealth Plan, Week 3" Ok, now its time to act on what you have read for the past 2 weeks. What is most important for us AND especially for YOU is RESULTS, correct? Now you cannot have results by just reading what we say. Sure, you may have realized a fewWealth Plan (Week 3)
To my beautiful Children, Kate and Ryan, live your life without regrets and happily fulfilled. If I could only give you 10 Life Advices, these are what I want you both to remember:   Learn Through Observation Be observant of how the world truly works. Listen to what people are teaching you, butMy Top 10 Life Advice For My Beautiful Children
Hi All! I decided to start this blog to share my business and investing experiences for those who want to help themselves. So for those reading this post right now, welcome! Let me first start by saying that I did not take up commerce, business school or any formal financial training, my experienceBusinessmaker Academy, Inc.
"The 3 things to consider before Investing Money" In my previous article, I talked about Step1: Making Money, and Step 2: Managing Money. If you haven't read that article yet, please read part 11 of the series and sign up for the Wealthplan so I can email you that and theHow To Make Money Run After You (Part 12)
"The One Thing You Should Figure Out Early In Life" In my previous article, I talked about "The Most Profitable Investment for Entrepreneurs". If you haven't read that article yet, please read part 13 of the series and sign up for the Wealth-plan so I can email you that and theHow To Make Money Run After You (Part 14)
When I was younger, I read that competition is the consumer's best friend because if there are more businesses offering the same thing, prices should go down. As a consumer, I agree and have benefited lots of times from it. Problem is that thought process became the norm even toPrice for profits, not for war
The First Step to Making Your Marriage a "Wealth Magnet" "Who you marry is one of the most important decisions you will ever make if you want to be a success." This is not just my belief, but also the belief of one of the wealthiest persons on earth, Mr. John Gokongwei. QuotingHow To Make Money Run After You (Part 5)
Over the past year, I've written a good number of business advice articles for Manila Bulletin and each of those articles were and still are meant to help as many people as possible. These articles are from my experience and discoveries through a lot of trial and error in "business5 Super Tips For Succeeding In Business!
This article is dedicated to all the hard working readers out there who want to climb the corporate ladder faster, be more successful, and stay successful. This is another true story of mine which has immeasurable value that I hope will help you in your corporate journey. At the time that"The 3 Rings Of Power - How To Climb Up The Corporate Ladder With Style and Substance"
In my earlier years, I never really thought of myself as a manager of people, truth be told I never really understood how important managing people really was until I became an Entrepreneur. And even when I embraced entrepreneurship full time, I made many, many mistakes in this field whichHow I Learned To Manage People
Happy New Year! It is now 2010 and I hope you are looking forward to a great and wonderful year ahead. This is the time of the year when I am often asked, what's a good business or investment to get into? So for my very first column of the year,Start of the Year Advice: Invest In Your Self First!
Money Leeches in the Family? If you have not yet read Part 2 of this article, please click here to read it now In the last article, I talked about being aware and effectively stopping your Money Leeches! Should a Money Leech appear who is NOT Immediate family, I recommend that youHow To Make Money Run After You (Part 3)
"How to Make Credit Cards Work for You!" Credit Cards, are the proverbial stepping stone to wealth. This article explains how I use my credit cards so that I minimize my monthly cash flow burden, use it without incurring interest (and get even super discounts in the process) and lastly getHow to make money run after you (Part 8)
During countless business seminars that I've conducted since 2003, one of the most common concerns of people in starting a business is about the risks involved and the fear of failing. A very valid concern indeed, one which to the inexperienced is incredibly intimidating and very limiting to a person'sHOW TO BEAT FAILURE IN BUSINESS
Is Your Wife Your Equal? In one of the lighter moments of one of my seminars, a student asked me if my wife was my "Equal". To which I quickly replied: "No. She is more than me" Of course, the whole classroom erupted with people gushing with corny delight. The seminar thatDon't Marry Your Equal. Marry Someone "More" Than You!
"The Wealthy Are Masters Of Wealth Attraction" In the previous article, I talked about how the Wealthy are valuable in the eyes, hearts and minds of as many people as possible. If you have not read that article yet, or even the first 22 articles, I strongly recommend signing up forHow to make money run after you (Part 23)
First off, I'd like to thank all of those who visited and commented on my blog for Part 1. For those of you who have not yet read it please click here [caption id="attachment_263" align="alignleft" width="245" caption="The Yin and The Yang Salesman"][/caption] From the comments, it was apparent that everyone has aThe Tale of Two Salesmen (Part 2)
[caption id="attachment_89" align="aligncenter" width="307" caption="Click Here To Download the File!"][/caption] One of the top questions that I get from people is "What's a good business to get into?" If you've asked this question yourself then you are in luck because in this article I will not only teach you how to100+ Business Ideas to Explore & How to Choose the right one for You!
Be Generous With Your Talents instead of Money In part 3, I mentioned that you have to stop your money leeches and at the same time learn to be extremely generous in "kind". So in this article, I will be expounding on that. Simply put, there are 3 lessons I wantHow To Make Money Run After You (Part 4)
Last March 23, 2010 I spoke at the Manila Bulletin Job Fair at the Glorieta Activity Center in Makati and in that talk I mentioned how job seekers can stretch their cash while searching for a job. I had a great time that day and I hope that my simpleMoney Management Simplified (Part 1)
The week before I let go of my Makati office, I wanted to say goodbye to it by taking my wife (girlfriend at that time) there for a surprise candlelit dinner. I had my one remaining staff put up about 20 candles and a soft romantic melody playing in theBusiness and the Start of a Beautiful Relationship -Part 3 Conclusion
(Continued from Part 1, if you have not yet read it, please click here) One month before I met my wife, I started to work and turn my troubled business around. So I did what I should've done a long time ago, I fired my non-producing General Manager and her cohortBusiness and The Start of A Beautiful Relationship - Part 2
Wealth is never destroyed, only transferred Today, I want to share a very special topic -- How to make money run after you. This is a topic that I have never shared with the public before now. It is I believe something that anyone and everyone can and should benefit from,How To Make Money Run After You (Part 1)
I Just Want You to Know, In Case You Haven't Heard It In a While… …That I believe in you. Your life is not a failure even though at times you feel like it, your life has a purpose, all you have to do is believe in yourself too and hangI Believe In You! Hang In There!
"How To Make A Career With What You Are Great At!" In my previous article, I mentioned that finding out what you are great at requires "experimentation". In this article, I will teach you how to move forward with whatever it is you are great at so that it leads toHow to make money run after you (Part 16)
Praise for Mark and Jhoanna's Articles
"Hi Mark,

Nice article. I like your concept. Making a business in a bite-size and more manegeable scale. How I wish I can arrange one day to go for your seminar. By the way I'm an OFW and currently working here in UAE. Being separated from my pecious family is quite an ordeal as I work here in abroad. I really need to do something to have a reasonable and concrete source of cashflow in the Philippines to end my abroad job.

As I started receiving email from your group, a spark of idea of doing a business in food catering or a small restaurant have been ringing in my mind since then. As I was saying, I'm thingking of ending my career as an OFW. I want do this food business and be with my family. As an OFW, my wife & I managed to save some significant amount of money and we're really want to do the venture the moment my contract here in UAE expires (that's almost 2 years from now).

I know that I need to invest first in acquiring relevant informations how to make this "small business" sustainable and make it progressive as the operations goes on. I do hope that your group can enlighten me further about this endeavor. I'll be having my next annual vacation soon. I really want to have a seat in your 7-Point Formula Course/Seminar."
-Roy Adrian Cornell

"Hi Mark! It's amazing how I chanced upon your blog. This is a gold mine of information! I'm fresh out of college and currently working but my real passion is business. But I really don't know how to go about building a business since I'm in the allied medical field. Thank you for your great articles. It feels like I have a mentor:)

It was also great meeting you in person last Money Summit and Wealth Expo. More power!"
-Ella Lao

"Reading what you have gone through reminded me of the struggle i had starting the business myself back in 1997. like what you said strong determination to succeed, managing the funds properply being involved in the business and be employee number 1 is some of the key requirements to make any business work.
We are already 13 years old and would say much better now but everyday is a challenge and a learning experience and i think that's what business more interesting and challenging.
Thanks for the very inspiring story which certaily be able to help me improve my way of handling other areas in managing the business. Wishing you more success and God bless."
-Geraldine

"Hi Mark!

Thanks for the wonderful article. I always read your articles but never have the time to comment. Keep it up! And hope to see you soon for a forex refresher. Miss your class! (and i've never said that of any course i took in college) hehe ;-)

All the best :-)"
-Allen San Luis

"Hi Mark - Nice article. Let's get this kind of wisdom an d information out to more people. Looking forward to working with you."
-Ardy Roberto
Salt and Light
"I would love to hear and receive more from you. because i know that i am earning more than anyboby that i know in my field, but all the earnings that i have, is sadly gone, i can relate to this article and willing to take the chance of how will money will run after me."
-Jonjon Pingol