Life's Purpose.
I believe that everyone has a purpose in this world and I'm one of the few who has been blessed with knowing what my purpose is. In my seminars I always tell my audience that there are only three things I love in this world. The first is my wife and the relationship I have with her, the second is making money, and the third is teaching people how to make money. The first 2 are my collective inspiration for doing what I do, the third is my purpose in life – to inspire, teach, and help those who really want to help themselves.
But knowing what your purpose is does not necessarily translate to achieving it and rarely does it provide you with money and victory at the beginning. This is because life will test your resolve. Life will throw you obstacles and problems that you never thought of. You will be discouraged by people that you love. You will feel frustrated and ignored by the people that you set out to help, you feel that life is hard and are inches away from giving in and giving up.
Don't give in, don't give up.
Because when life seems to want you to turn around, it is actually a signal for you to keep going. When things get tough, it is the most critical sign that you are doing exactly what you are supposed to be doing.
Life's purpose is not to make you fail, life's purpose is to make you succeed. (Even though it does not seem that way ). Life is a great teacher, the obstacles are how it teaches you to be better. In other words"The larger the obstacle you overcome, the larger the success you become".
That is life's purpose. So live your life and live it well.
To your success,
Mark So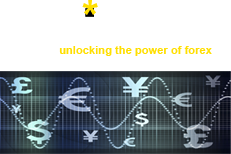 Excerpts from Our Life Changing Articles
(Continued from Part 1, if you have not yet read it, please click here) One month before I met my wife, I started to work and turn my troubled business around. So I did what I should've done a long time ago, I fired my non-producing General Manager and her cohortBusiness and The Start of A Beautiful Relationship - Part 2
To my beautiful Children, Kate and Ryan, live your life without regrets and happily fulfilled. If I could only give you 10 Life Advices, these are what I want you both to remember:   Learn Through Observation Be observant of how the world truly works. Listen to what people are teaching you, butMy Top 10 Life Advice For My Beautiful Children
"The Simplified 3 Step Wealth-Flow Blue Print" . For me and Jhoanna, wealth accumulation is a 3 step process and if we were to diagram it, it would look like this Step 1: Make the Money Step 2: Manage the Money Step 3: Invest the Money . If done right, the 3 steps that I just mentionedHow To Make Money Run After You (Part 11)
Ever hear the phrase "From Good to Great?"   The context of the phrase of course is to be better than just good. To be greater than just okay. While that is of course what I believe and strive for in this life as an achiever, I wanted to also take a"Goodness Is Better Than Greatness!"
[caption id="attachment_140" align="alignleft" width="150" caption="Click Here To Sign Up For Free!"][/caption] In my article last week, I explained that the US Dollar fluctuates because of the mixture of buyers of US Dollars, sellers of US Dollars, Production of US Dollars, and the Allure of US Dollars. Now if you are an individualHow the Dollar Affects Your Investments and What to do about it (Part 2 of 2)
Do You Want Money Or Do You Want Wealth? First of all, let's define wealth. To me, wealth is not just about money or material riches. To me, being wealthy is having a wonderfully abundant life which means simultaneously having an abundant amount of money, health, solid relationships, and time. Many peopleMoney Is Loyal Only To More Money but Wealth Is Loyal To People with Integrity
Today, I want to start coaching you again on becoming a greater success in whatever you do. I will share with you a simple but powerful truth: "If you want to increase your success, you must: 1.)    Know what you really want in life 2.)    Have the will and desire to goTo Increase Your Success You Must Have 3 Things
This article series is about the story about how I started in business, the hardships I faced, how my wife was instrumental in making me succeed and the most critical decision I made in my life. If you are in debt right now, facing a failed business endeavor or startingBusiness and The Start of A Beautiful Relationship - Part 1
I was invited to talk to a public crowd in the Fil-Negosyo expo in SM Mega mall a few years ago about how to start and succeed in business. And I happened to mention in that talk what I believe to be the golden rule that any business person (orBUSINESS RECIPROCITY
Here's another insightful and true story from my wonderful life, especially in the field of Salesmanship.  I call this story the tale of two salesmen because there are generally 2 kinds of salesmen in this world.  The one you think is the true salesman, and the one that you thinkThe Tale of Two Salesmen (Part 1)
Happy New Year! It is now 2010 and I hope you are looking forward to a great and wonderful year ahead. This is the time of the year when I am often asked, what's a good business or investment to get into? So for my very first column of the year,Start of the Year Advice: Invest In Your Self First!
In the previous article, I explained how to simplify your finances by just completing a few simple exercises on a piece of paper and I explained the three scenarios that you are probably in right now. So let's continue our discussion right now. If you are currently in Scenario 1,Money Management Simplified (Part 2)
"Let's Summarize What We've Learned in 9 months" If you want to make money run after you, please sign up for the Wealth-plan so I can email you my previous articles from the very start. In this article, I will summarize all the things I've talked about until this point so youHow to make money run after you (Part 19)
Money Leeches in the Family? If you have not yet read Part 2 of this article, please click here to read it now In the last article, I talked about being aware and effectively stopping your Money Leeches! Should a Money Leech appear who is NOT Immediate family, I recommend that youHow To Make Money Run After You (Part 3)
I Just Want You to Know, In Case You Haven't Heard It In a While… …That I believe in you. Your life is not a failure even though at times you feel like it, your life has a purpose, all you have to do is believe in yourself too and hangI Believe In You! Hang In There!
Is Your Wife Your Equal? In one of the lighter moments of one of my seminars, a student asked me if my wife was my "Equal". To which I quickly replied: "No. She is more than me" Of course, the whole classroom erupted with people gushing with corny delight. The seminar thatDon't Marry Your Equal. Marry Someone "More" Than You!
Today I want to teach those who have a Business or those thinking of starting a business a very simple, very powerful, and almost effortless way to increase profits. And although what I will explain is pretty obvious, most businesses would surprisingly go the complete opposite of what I willHow to Increase Your Business' Profits with Minimal Effort
This article is dedicated to all the hard working readers out there who want to climb the corporate ladder faster, be more successful, and stay successful. This is another true story of mine which has immeasurable value that I hope will help you in your corporate journey. At the time that"The 3 Rings Of Power - How To Climb Up The Corporate Ladder With Style and Substance"
Welcome to "Wealth Plan, Week 3" Ok, now its time to act on what you have read for the past 2 weeks. What is most important for us AND especially for YOU is RESULTS, correct? Now you cannot have results by just reading what we say. Sure, you may have realized a fewWealth Plan (Week 3)
"If You Want To Build Wealth, Stop Prioritizing Money!" After 10 months and 20 articles on "How To Make Money Run After You", you will notice that all of my articles thus far have been about preparing you to manage the wealth that is about to come. In other words, thoseHow to make money run after you (Part 21)
FACT: "Everyone has problems. And almost everyone I know HATES having to deal with problems." This absolutely simple truth is the most basic formula for success in all of my businesses. Because while everyone thinks of problems as unwanted nuisances that upset their well being and adds stress to their alreadyHow I Make My Problems Produce Profits for Me
"Credit Cards and Businesses!" My Ninong came to visit us from Canada a few years ago, and during one of our lunch get togethers, I overheard a conversation he had with my mom about credit cards. My Ninong you see is a retired corporate executive and is brilliant with money managementHow to make money run after you (Part 9)
90% of the Time… …When someone tries to sell you something, you feel that they are there to try to "take" your money away from you. May it be the mall and someone runs after you giving you a flyer for a P2M condominium investment or a text message offering youSelling Is About Giving, NOT Taking.
The phone rings in the office at around 10 in the morning and my secretary answers it. It was from a priest, a Monsignor in fact looking for me. I wasn't around at the time so my secretary asks for his number and purpose of the call. She got theTo Catch a Thief, Think Like a Thief
So today, I wanted to share another important lesson in entrepreneurship. It is a lesson rooted deeply in our Filipino culture valuing hard work above everything else, which I believe is correct, but incomplete. I say this because I once thought that working hard, sacrificing and putting in the effort wasIn Business, is it better to be Juan Masipag or Juan Tamad?
Hi All! I decided to start this blog to share my business and investing experiences for those who want to help themselves. So for those reading this post right now, welcome! Let me first start by saying that I did not take up commerce, business school or any formal financial training, my experienceBusinessmaker Academy, Inc.
The thought that it takes money to make money is simply ingrained into society when it comes to businesses. I was interviewed a few months ago for a TV show hosted by Arch Bishop Chito Tagle on ABC 5 and the theme of the show was "Entrepreneurship for nation building inFind The Customer First
"How To Make A Career With What You Are Great At!" In my previous article, I mentioned that finding out what you are great at requires "experimentation". In this article, I will teach you how to move forward with whatever it is you are great at so that it leads toHow to make money run after you (Part 16)
Last April 16, 2010 the US Securities and Exchange Commission charged Goldman Sachs with Fraud.  This explosive move by the SEC has tremendously diminished  investor confidence in Goldman and Wallstreet in general.  The SEC charge is a very serious one because it says that Goldman fraudulently sold its CDO's (CollateralizedSimplifying Wall Street Blunders
"The 3 things to consider before Investing Money" In my previous article, I talked about Step1: Making Money, and Step 2: Managing Money. If you haven't read that article yet, please read part 11 of the series and sign up for the Wealthplan so I can email you that and theHow To Make Money Run After You (Part 12)
Praise for Mark and Jhoanna's Articles
"Hi sir mark!
i want you to know that I'm an avid reader of your articles in the manila bulletin.. it helped me quite a lot in understanding on how to do business. i always thought that i will never be a good businesswoman because well, I'm not like my co-workers who will always come early and leave late at work. For them I don't value my work because I am not "workaholic". I will never doubt again to myself if i can do business or not. I will not have to work hard. I just have to work smart. :)"
-Grace Saunar

"I believe what you've written is a hundred percent accurate. When you are on your own and are making a good chuck of change, you tend to use it on a lot of useless things. Money management is so crucial for the future for yourself and the people that depend on you. It is great that your wife has been there by your side to get you out of the debt situation and am quite happy that you are successful. I took your class a few years ago and still follow what you've said"
-Ritesh Nandwani

"People should be forced to perform these exercises before they start their own business. Many failures would be avoided!"
-David Moulton

"...earning is one thing, but getting my house in order is another. i honestly don't know much about money management, and i've already learned a lot from your articles. thank you very much! i like that what you write is very simple, practical, and easily applicable. God bless!"
-Bern Comaditos

"The illustrations you've shown make it so easy to understand! Thanks Mark! I'll share this to my friends! I'll definitely promote this site."
-Ronald Valerios

"Hi Mark,
You never run out of good articles , I learn a lot eveytime I read your articles.
Hope to visit you at your office in the near future."
-Rene Santos