Hi Sir Mark,
I'm glad that there are generous people like you sharing precious knowledge which probably others would keep for themselves. I need this and I'm so happy I read your article. Thanks and I'm looking forward in seeing you again. more power to you and your family. God Bless!
David Binggo

Mark,
Great ideas. I really appreciate what you are doing. These are practical lessons that all of us should learn. I am grateful.
Fred
Fred Murillo

… I am so happy to have read your articles i love it and yes i will do the assignment
Good luck and God Bless
Erick Rodas

i would love to hear and receive more from you. because i know that i am earning more than anyboby that i know in my field, but all the earnings that i have, is sadly gone, i can relate to this article and willing to take the chance of how will money will run after me.
Jonjon Pingol

Thank you for this…it came at just the right time…will try out your suggestions soon…
Keep these helpful posts coming!
Thanks!
Trina Simon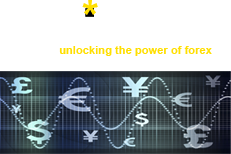 Excerpts from Our Life Changing Articles
So today, I wanted to share another important lesson in entrepreneurship. It is a lesson rooted deeply in our Filipino culture valuing hard work above everything else, which I believe is correct, but incomplete. I say this because I once thought that working hard, sacrificing and putting in the effort wasIn Business, is it better to be Juan Masipag or Juan Tamad?
In the previous article, I explained how to simplify your finances by just completing a few simple exercises on a piece of paper and I explained the three scenarios that you are probably in right now. So let's continue our discussion right now. If you are currently in Scenario 1,Money Management Simplified (Part 2)
Getting Rid Of Money Leeches If you have not yet read Part 1 of this article, please click here  READ PART 1 NOW Okay, let's continue where we left off and go a little deeper on being more financially prepared so that wealth starts flowing towards you instead of away from you. OurHow To Make Money Run After You (Part 2)
First off, I'd like to thank all of those who visited and commented on my blog for Part 1. For those of you who have not yet read it please click here [caption id="attachment_263" align="alignleft" width="245" caption="The Yin and The Yang Salesman"][/caption] From the comments, it was apparent that everyone has aThe Tale of Two Salesmen (Part 2)
"How to Make Credit Cards Work for You!" Credit Cards, are the proverbial stepping stone to wealth. This article explains how I use my credit cards so that I minimize my monthly cash flow burden, use it without incurring interest (and get even super discounts in the process) and lastly getHow to make money run after you (Part 8)
Is Your Wife Your Equal? In one of the lighter moments of one of my seminars, a student asked me if my wife was my "Equal". To which I quickly replied: "No. She is more than me" Of course, the whole classroom erupted with people gushing with corny delight. The seminar thatDon't Marry Your Equal. Marry Someone "More" Than You!
FACT: "Everyone has problems. And almost everyone I know HATES having to deal with problems." This absolutely simple truth is the most basic formula for success in all of my businesses. Because while everyone thinks of problems as unwanted nuisances that upset their well being and adds stress to their alreadyHow I Make My Problems Produce Profits for Me
My wife and I used to live in a condo unit when we were newly married. At first, the condo was pretty spacious and needed some furniture so we got a little bit of this, and a little bit of that, then gifts would come from friends and family onHow to Build Businesses using the Power of Accumulation!
Aside from building businesses, another passion of mine is investing in assets. Both of them are a means to make more money if you know what you are doing, but how money is made between the two are very different. I'm going to simplify the difference for both of them forThe Difference between Businesses and Investments
(Continued from Part 1, if you have not yet read it, please click here) One month before I met my wife, I started to work and turn my troubled business around. So I did what I should've done a long time ago, I fired my non-producing General Manager and her cohortBusiness and The Start of A Beautiful Relationship - Part 2
A long time ago, I used to think that the true way to success is to outwit and outmaneuver competition. Truth be told, I am a very competitive person by nature and I hate losing to competition. And I'm sure that a part of you feels the same way deepBusinesspeople are Merchants, Not Warriors!
This article series is about the story about how I started in business, the hardships I faced, how my wife was instrumental in making me succeed and the most critical decision I made in my life. If you are in debt right now, facing a failed business endeavor or startingBusiness and The Start of A Beautiful Relationship - Part 1
So in this concluding article I will explain that being a great sales person is NOT just about developing a skill or transforming yourself from Yin to Yang or Yang to Yin. Instead, evolving as a salesperson is simpler than you think. [caption id="" align="alignleft" width="300" caption="Money Money Money"][/caption] In my SalesThe Tale of Two Salesmen (Part 3 - Conclusion)
During countless business seminars that I've conducted since 2003, one of the most common concerns of people in starting a business is about the risks involved and the fear of failing. A very valid concern indeed, one which to the inexperienced is incredibly intimidating and very limiting to a person'sHOW TO BEAT FAILURE IN BUSINESS
To my beautiful Children, Kate and Ryan, live your life without regrets and happily fulfilled. If I could only give you 10 Life Advices, these are what I want you both to remember:   Learn Through Observation Be observant of how the world truly works. Listen to what people are teaching you, butMy Top 10 Life Advice For My Beautiful Children
So today I wanted to share another piece of my life which I hope will help all those looking for a job and a prosperous career. This is the true story of how I created my own job in a big Telecoms firm back in the early nineties. Now evenThe True Story of How I Created My Own Job
"How To Make A Career With What You Are Great At!" In my previous article, I mentioned that finding out what you are great at requires "experimentation". In this article, I will teach you how to move forward with whatever it is you are great at so that it leads toHow to make money run after you (Part 16)
Welcome to "Wealth Plan, Week 3" Ok, now its time to act on what you have read for the past 2 weeks. What is most important for us AND especially for YOU is RESULTS, correct? Now you cannot have results by just reading what we say. Sure, you may have realized a fewWealth Plan (Week 3)
Last April 16, 2010 the US Securities and Exchange Commission charged Goldman Sachs with Fraud.  This explosive move by the SEC has tremendously diminished  investor confidence in Goldman and Wallstreet in general.  The SEC charge is a very serious one because it says that Goldman fraudulently sold its CDO's (CollateralizedSimplifying Wall Street Blunders
The First Step to Making Your Marriage a "Wealth Magnet" "Who you marry is one of the most important decisions you will ever make if you want to be a success." This is not just my belief, but also the belief of one of the wealthiest persons on earth, Mr. John Gokongwei. QuotingHow To Make Money Run After You (Part 5)
"The One Thing You Should Figure Out Early In Life" In my previous article, I talked about "The Most Profitable Investment for Entrepreneurs". If you haven't read that article yet, please read part 13 of the series and sign up for the Wealth-plan so I can email you that and theHow To Make Money Run After You (Part 14)
90% of the Time… …When someone tries to sell you something, you feel that they are there to try to "take" your money away from you. May it be the mall and someone runs after you giving you a flyer for a P2M condominium investment or a text message offering youSelling Is About Giving, NOT Taking.
I want you to imagine that you are in one of my finance seminars right now. You are seated in the middle row and you are here because you want to understand how to grow your money. As the seminar begins, and after I make everyone feel comfortable, I pause andThe Difference Between Trading And Investing
"If You Want To Build Wealth, Stop Prioritizing Money!" After 10 months and 20 articles on "How To Make Money Run After You", you will notice that all of my articles thus far have been about preparing you to manage the wealth that is about to come. In other words, thoseHow to make money run after you (Part 21)
"The Most Profitable Investment for Entrepreneurs" In my previous article, I talked about the 3 things to consider before investing in 'assets'. If you haven't read that article yet, please check out part 12 of this article series. In this article, I want to focus once more on Entrepreneurs and talk aboutHow To Make Money Run After You (Part 13)
"How To Get A Thicker Skin!" In my previous article, I talked about needing a thick skin to generate wealth. In this article, I will share another story of my life and teach you how to have a thicker skin in the process. I was a painfully quiet person growing up. When IHow to make money run after you (Part 18)
"Why You Haven't Implemented What You've Learned Yet, and How To Get Started With Minimal Effort" If you want to make money run after you, please sign up for the Wealth-plan so I can email you my previous articles from the very start. If you have been following my 19 articles onHow to make money run after you (Part 20)
Hi All! I decided to start this blog to share my business and investing experiences for those who want to help themselves. So for those reading this post right now, welcome! Let me first start by saying that I did not take up commerce, business school or any formal financial training, my experienceBusinessmaker Academy, Inc.
Today, I want to start coaching you again on becoming a greater success in whatever you do. I will share with you a simple but powerful truth: "If you want to increase your success, you must: 1.)    Know what you really want in life 2.)    Have the will and desire to goTo Increase Your Success You Must Have 3 Things
"The Wealthy Are Masters Of Wealth Attraction" In the previous article, I talked about how the Wealthy are valuable in the eyes, hearts and minds of as many people as possible. If you have not read that article yet, or even the first 22 articles, I strongly recommend signing up forHow to make money run after you (Part 23)
Praise for Mark and Jhoanna's Articles
"People should be forced to perform these exercises before they start their own business. Many failures would be avoided!"
-David Moulton

"Hi Mark - Nice article. Let's get this kind of wisdom an d information out to more people. Looking forward to working with you."
-Ardy Roberto
Salt and Light
"Hi!..
before anything else thank you for forwarding me your message. it was really inspiring :-)) ... i believe with what you just said here that.... when you become an entrepreneur it is results that put food on the table, not efforts. It is results that get you to the next level, not efforts. It is results that make you successful, not efforts....right?.... keep inspiring others ok?...ang belated to your wife ...:-)) god bless you and your biz!"
-Kris Hosena

"i really enjoy reading this, your articles have helped me a lot...since i am the head of the family and my employer is struggling... this will help me because i am in need of tips on how to manage my money and start business with zero capital.
thank you for sharing...."
-Ahyena Ang

"Mark,Great ideas. I really appreciate what you are doing. These are practical lessons that all of us should learn. I am grateful."
-Fred Murillo

"A mind opener indeed. It will help boost my financial strategies. Thanks to your generosity."
-Jerico Lauren