Hi Sir Mark,
I'm glad that there are generous people like you sharing precious knowledge which probably others would keep for themselves. I need this and I'm so happy I read your article. Thanks and I'm looking forward in seeing you again. more power to you and your family. God Bless!
David Binggo

Mark,
Great ideas. I really appreciate what you are doing. These are practical lessons that all of us should learn. I am grateful.
Fred
Fred Murillo

… I am so happy to have read your articles i love it and yes i will do the assignment
Good luck and God Bless
Erick Rodas

i would love to hear and receive more from you. because i know that i am earning more than anyboby that i know in my field, but all the earnings that i have, is sadly gone, i can relate to this article and willing to take the chance of how will money will run after me.
Jonjon Pingol

Thank you for this…it came at just the right time…will try out your suggestions soon…
Keep these helpful posts coming!
Thanks!
Trina Simon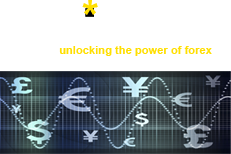 Excerpts from Our Life Changing Articles
I was invited to talk to a public crowd in the Fil-Negosyo expo in SM Mega mall a few years ago about how to start and succeed in business. And I happened to mention in that talk what I believe to be the golden rule that any business person (orBUSINESS RECIPROCITY
To my beautiful Children, Kate and Ryan, live your life without regrets and happily fulfilled. If I could only give you 10 Life Advices, these are what I want you both to remember:   Learn Through Observation Be observant of how the world truly works. Listen to what people are teaching you, butMy Top 10 Life Advice For My Beautiful Children
Is Your Wife Your Equal? In one of the lighter moments of one of my seminars, a student asked me if my wife was my "Equal". To which I quickly replied: "No. She is more than me" Of course, the whole classroom erupted with people gushing with corny delight. The seminar thatDon't Marry Your Equal. Marry Someone "More" Than You!
The phone rings in the office at around 10 in the morning and my secretary answers it. It was from a priest, a Monsignor in fact looking for me. I wasn't around at the time so my secretary asks for his number and purpose of the call. She got theTo Catch a Thief, Think Like a Thief
Happy New Year! It is now 2010 and I hope you are looking forward to a great and wonderful year ahead. This is the time of the year when I am often asked, what's a good business or investment to get into? So for my very first column of the year,Start of the Year Advice: Invest In Your Self First!
"If You Want To Build Wealth, Stop Prioritizing Money!" After 10 months and 20 articles on "How To Make Money Run After You", you will notice that all of my articles thus far have been about preparing you to manage the wealth that is about to come. In other words, thoseHow to make money run after you (Part 21)
"The Wealthy Are Masters Of Wealth Attraction" In the previous article, I talked about how the Wealthy are valuable in the eyes, hearts and minds of as many people as possible. If you have not read that article yet, or even the first 22 articles, I strongly recommend signing up forHow to make money run after you (Part 23)
"The 3 things to consider before Investing Money" In my previous article, I talked about Step1: Making Money, and Step 2: Managing Money. If you haven't read that article yet, please read part 11 of the series and sign up for the Wealthplan so I can email you that and theHow To Make Money Run After You (Part 12)
When I was younger, I read that competition is the consumer's best friend because if there are more businesses offering the same thing, prices should go down. As a consumer, I agree and have benefited lots of times from it. Problem is that thought process became the norm even toPrice for profits, not for war
"How to Make Credit Cards Work for You!" Credit Cards, are the proverbial stepping stone to wealth. This article explains how I use my credit cards so that I minimize my monthly cash flow burden, use it without incurring interest (and get even super discounts in the process) and lastly getHow to make money run after you (Part 8)
"Credit Cards and Businesses!" My Ninong came to visit us from Canada a few years ago, and during one of our lunch get togethers, I overheard a conversation he had with my mom about credit cards. My Ninong you see is a retired corporate executive and is brilliant with money managementHow to make money run after you (Part 9)
"How To Remove Credit Card Debt Fast" Do you have what seems to be unmanageable credit card debt? Are you already swearing to cut it up as soon as you pay it off and never use another credit card in your life ever again? Well, if you are suffering from Credit CardHow to make money run after you (Part 7)
Life's Purpose. I believe that everyone has a purpose in this world and I'm one of the few who has been blessed with knowing what my purpose is. In my seminars I always tell my audience that there are only three things I love in this world. The first is myLife's Purpose
First off, I'd like to thank all of those who visited and commented on my blog for Part 1. For those of you who have not yet read it please click here [caption id="attachment_263" align="alignleft" width="245" caption="The Yin and The Yang Salesman"][/caption] From the comments, it was apparent that everyone has aThe Tale of Two Salesmen (Part 2)
Here's another insightful and true story from my wonderful life, especially in the field of Salesmanship.  I call this story the tale of two salesmen because there are generally 2 kinds of salesmen in this world.  The one you think is the true salesman, and the one that you thinkThe Tale of Two Salesmen (Part 1)
Let's face it, like many Asian countries, the Philippines is a US Dollar Remittance driven economy and I have been asked many times about how to deal with the rise and fall of the USD as many Filipino Dollar Earners, Overseas Filipino Workers, as well as Export and Import drivenHow the Dollar Affects Your Investments and What to do about it (Part 1 of 2)
So today, I wanted to share another important lesson in entrepreneurship. It is a lesson rooted deeply in our Filipino culture valuing hard work above everything else, which I believe is correct, but incomplete. I say this because I once thought that working hard, sacrificing and putting in the effort wasIn Business, is it better to be Juan Masipag or Juan Tamad?
The First Step to Making Your Marriage a "Wealth Magnet" "Who you marry is one of the most important decisions you will ever make if you want to be a success." This is not just my belief, but also the belief of one of the wealthiest persons on earth, Mr. John Gokongwei. QuotingHow To Make Money Run After You (Part 5)
"The Wealthy Are Valuable" In the previous article, I talked about proper sequencing of the aspects of your life to produce true wealth. One of the reasons you are probably not yet where you are supposed to be is because you are prioritizing running after money. Contrary to popular belief, thatHow to make money run after you (Part 22)
[caption id="attachment_140" align="alignleft" width="150" caption="Click Here To Sign Up For Free!"][/caption] In my article last week, I explained that the US Dollar fluctuates because of the mixture of buyers of US Dollars, sellers of US Dollars, Production of US Dollars, and the Allure of US Dollars. Now if you are an individualHow the Dollar Affects Your Investments and What to do about it (Part 2 of 2)
So in this concluding article I will explain that being a great sales person is NOT just about developing a skill or transforming yourself from Yin to Yang or Yang to Yin. Instead, evolving as a salesperson is simpler than you think. [caption id="" align="alignleft" width="300" caption="Money Money Money"][/caption] In my SalesThe Tale of Two Salesmen (Part 3 - Conclusion)
Imagine You Are With Your Friends…   …In a restaurant and the waiter comes with the bill, looks over the table and out of all of your 6 friends, picks you to give the bill to. And it doesn't matter which set of friends you are with, waiters always look at you…WellBeing A Leader
Getting Rid Of Money Leeches If you have not yet read Part 1 of this article, please click here  READ PART 1 NOW Okay, let's continue where we left off and go a little deeper on being more financially prepared so that wealth starts flowing towards you instead of away from you. OurHow To Make Money Run After You (Part 2)
Last April 16, 2010 the US Securities and Exchange Commission charged Goldman Sachs with Fraud.  This explosive move by the SEC has tremendously diminished  investor confidence in Goldman and Wallstreet in general.  The SEC charge is a very serious one because it says that Goldman fraudulently sold its CDO's (CollateralizedSimplifying Wall Street Blunders
As early as I could remember, I knew that making money was already hard coded into my DNA. Allow me to share a few vivid childhood memories with you then afterwards, give you the most important advice that I will ever give. Let me first bring you back to 1977. MyThe Most Important Advice about Money I Can Ever Give You
Hi Sir Mark, I'm glad that there are generous people like you sharing precious knowledge which probably others would keep for themselves. I need this and I'm so happy I read your article. Thanks and I'm looking forward in seeing you again. more power to you and your family. God Bless! Davidtestimonials
Happy New Year! 2015 is here and we say hello to another year full of surprises, challenges, failures, blessings, successes but more importantly, a great opportunity to be better than you were a year ago. This article is dedicated to all those who want to make a fresh start for theDecide, Seek, Commit, Do - Why and How I Lost 100lbs in 10 months!
"Generating Wealth Requires A Thick Skin!" In my previous article, I talked about how to make a career out of what you are great at. In this article, I will show you that wealth comes faster once you develop a "thick skin" in your pursuit of either a great career, aHow to make money run after you (Part 17)
"How To Make A Career With What You Are Great At!" In my previous article, I mentioned that finding out what you are great at requires "experimentation". In this article, I will teach you how to move forward with whatever it is you are great at so that it leads toHow to make money run after you (Part 16)
This article series is about the story about how I started in business, the hardships I faced, how my wife was instrumental in making me succeed and the most critical decision I made in my life. If you are in debt right now, facing a failed business endeavor or startingBusiness and The Start of A Beautiful Relationship - Part 1
Praise for Mark and Jhoanna's Articles
"i liked the part where you advised not to live just below your means but analyze your expenses and doing substitution instead of Good expenses.... useful first step in meeting one's financial goals....thanks !"
-Patricia Adrueda

"Way to go Mr. So! You really speak from your heart!

When I have time, I will continue my complete FOREX course with you."
-Gleeko Magpoc

"Thank you for the money management information, I am new to the home business field and I have a hard enough time trying to balance my own check book never mind a business account. I do plan on putting this practice to daily use."
-Jason Hebert

"Reading your article really helped me with my problem. I want to thank you for writing this article."
-Jonas Dimanche

"I believe what you've written is a hundred percent accurate. When you are on your own and are making a good chuck of change, you tend to use it on a lot of useless things. Money management is so crucial for the future for yourself and the people that depend on you. It is great that your wife has been there by your side to get you out of the debt situation and am quite happy that you are successful. I took your class a few years ago and still follow what you've said"
-Ritesh Nandwani

"Hi Mark!

I really love reading self-help articles, self-help/investment books. I'm indeed thankful to have read your article. It is truly a mind-opener to employees and would-be entrepreneurs.

I've been working for multi-national companies for 7 years already, and I have always ingrained a "diligent" attitude. I feel that without it, I won't be that successful in anything I do. In some way, that's a good habit, however, in the long run it's exhaustive. It's exhaustive accomplishing everything from A-Z, whereinfact there is a much easier process in achieving a certain result.

I've been exercising to work smart. I know this will spell a great difference. I thank you for inspiring us. I do hope I could sttend one of your seminars. I keep on browsing your seminar schedules but I always fail to participate. This time, I need to commit to myself to enroll and to sttend. I know for sure that I will learn a lot. I know it will greatly help me in my employment life. Compensation from employment is not enough especially, now that I have a family and a baby. Moreover, I'm thinking to venture into entrepreneurship soon.

Thank you very much. Belated Happy Birthday to your wife. Hope to meet both of you in person. I am really very much interested to learn.

God bless you!"
-Sheryl Tan