Hi Sir Mark,
I'm glad that there are generous people like you sharing precious knowledge which probably others would keep for themselves. I need this and I'm so happy I read your article. Thanks and I'm looking forward in seeing you again. more power to you and your family. God Bless!
David Binggo

Mark,
Great ideas. I really appreciate what you are doing. These are practical lessons that all of us should learn. I am grateful.
Fred
Fred Murillo

… I am so happy to have read your articles i love it and yes i will do the assignment
Good luck and God Bless
Erick Rodas

i would love to hear and receive more from you. because i know that i am earning more than anyboby that i know in my field, but all the earnings that i have, is sadly gone, i can relate to this article and willing to take the chance of how will money will run after me.
Jonjon Pingol

Thank you for this…it came at just the right time…will try out your suggestions soon…
Keep these helpful posts coming!
Thanks!
Trina Simon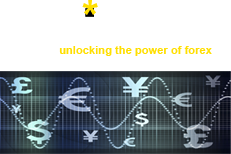 Excerpts from Our Life Changing Articles
Money can get really tight when you are looking for a job and sometimes, even when you already have a job!  But the good news is, you can start your own business and create extra income almost immediately with ZERO CAPITAL whether you are currently employed or not.  So, areHOW TO MAKE EXTRA MONEY WITH ZERO CAPITAL
Have you ever gone to a fortune teller? Or at least know of anyone who has gone to one? When I was younger, my mom would bring me and my sister to "Aling Erly", a very gifted "manghuhula" (fortune teller) every so often to ask what the future holds forThe Power of Suggestion, Your Destiny, and Dreams Coming True
Do You Want Money Or Do You Want Wealth? First of all, let's define wealth. To me, wealth is not just about money or material riches. To me, being wealthy is having a wonderfully abundant life which means simultaneously having an abundant amount of money, health, solid relationships, and time. Many peopleMoney Is Loyal Only To More Money but Wealth Is Loyal To People with Integrity
During countless business seminars that I've conducted since 2003, one of the most common concerns of people in starting a business is about the risks involved and the fear of failing. A very valid concern indeed, one which to the inexperienced is incredibly intimidating and very limiting to a person'sHOW TO BEAT FAILURE IN BUSINESS
"The Most Profitable Investment for Entrepreneurs" In my previous article, I talked about the 3 things to consider before investing in 'assets'. If you haven't read that article yet, please check out part 12 of this article series. In this article, I want to focus once more on Entrepreneurs and talk aboutHow To Make Money Run After You (Part 13)
Happy New Year! It is now 2010 and I hope you are looking forward to a great and wonderful year ahead. This is the time of the year when I am often asked, what's a good business or investment to get into? So for my very first column of the year,Start of the Year Advice: Invest In Your Self First!
A long time ago, I used to think that the true way to success is to outwit and outmaneuver competition. Truth be told, I am a very competitive person by nature and I hate losing to competition. And I'm sure that a part of you feels the same way deepBusinesspeople are Merchants, Not Warriors!
"The 3 things to consider before Investing Money" In my previous article, I talked about Step1: Making Money, and Step 2: Managing Money. If you haven't read that article yet, please read part 11 of the series and sign up for the Wealthplan so I can email you that and theHow To Make Money Run After You (Part 12)
In the previous article, I explained how to simplify your finances by just completing a few simple exercises on a piece of paper and I explained the three scenarios that you are probably in right now. So let's continue our discussion right now. If you are currently in Scenario 1,Money Management Simplified (Part 2)
Happy New Year! 2015 is here and we say hello to another year full of surprises, challenges, failures, blessings, successes but more importantly, a great opportunity to be better than you were a year ago. This article is dedicated to all those who want to make a fresh start for theDecide, Seek, Commit, Do - Why and How I Lost 100lbs in 10 months!
The phone rings in the office at around 10 in the morning and my secretary answers it. It was from a priest, a Monsignor in fact looking for me. I wasn't around at the time so my secretary asks for his number and purpose of the call. She got theTo Catch a Thief, Think Like a Thief
The week before I let go of my Makati office, I wanted to say goodbye to it by taking my wife (girlfriend at that time) there for a surprise candlelit dinner. I had my one remaining staff put up about 20 candles and a soft romantic melody playing in theBusiness and the Start of a Beautiful Relationship -Part 3 Conclusion
So today I wanted to share another piece of my life which I hope will help all those looking for a job and a prosperous career. This is the true story of how I created my own job in a big Telecoms firm back in the early nineties. Now evenThe True Story of How I Created My Own Job
Money Leeches in the Family? If you have not yet read Part 2 of this article, please click here to read it now In the last article, I talked about being aware and effectively stopping your Money Leeches! Should a Money Leech appear who is NOT Immediate family, I recommend that youHow To Make Money Run After You (Part 3)
"The Wealthy Are Masters Of Wealth Attraction" In the previous article, I talked about how the Wealthy are valuable in the eyes, hearts and minds of as many people as possible. If you have not read that article yet, or even the first 22 articles, I strongly recommend signing up forHow to make money run after you (Part 23)
Hi All! I decided to start this blog to share my business and investing experiences for those who want to help themselves. So for those reading this post right now, welcome! Let me first start by saying that I did not take up commerce, business school or any formal financial training, my experienceBusinessmaker Academy, Inc.
Wealth is never destroyed, only transferred Today, I want to share a very special topic -- How to make money run after you. This is a topic that I have never shared with the public before now. It is I believe something that anyone and everyone can and should benefit from,How To Make Money Run After You (Part 1)
Over the past year, I've written a good number of business advice articles for Manila Bulletin and each of those articles were and still are meant to help as many people as possible. These articles are from my experience and discoveries through a lot of trial and error in "business5 Super Tips For Succeeding In Business!
"How To Get A Thicker Skin!" In my previous article, I talked about needing a thick skin to generate wealth. In this article, I will share another story of my life and teach you how to have a thicker skin in the process. I was a painfully quiet person growing up. When IHow to make money run after you (Part 18)
So in this concluding article I will explain that being a great sales person is NOT just about developing a skill or transforming yourself from Yin to Yang or Yang to Yin. Instead, evolving as a salesperson is simpler than you think. [caption id="" align="alignleft" width="300" caption="Money Money Money"][/caption] In my SalesThe Tale of Two Salesmen (Part 3 - Conclusion)
"Let's Summarize What We've Learned in 9 months" If you want to make money run after you, please sign up for the Wealth-plan so I can email you my previous articles from the very start. In this article, I will summarize all the things I've talked about until this point so youHow to make money run after you (Part 19)
"The Wealthy Are Valuable" In the previous article, I talked about proper sequencing of the aspects of your life to produce true wealth. One of the reasons you are probably not yet where you are supposed to be is because you are prioritizing running after money. Contrary to popular belief, thatHow to make money run after you (Part 22)
As early as I could remember, I knew that making money was already hard coded into my DNA. Allow me to share a few vivid childhood memories with you then afterwards, give you the most important advice that I will ever give. Let me first bring you back to 1977. MyThe Most Important Advice about Money I Can Ever Give You
Ever hear the phrase "From Good to Great?"   The context of the phrase of course is to be better than just good. To be greater than just okay. While that is of course what I believe and strive for in this life as an achiever, I wanted to also take a"Goodness Is Better Than Greatness!"
Getting Rid Of Money Leeches If you have not yet read Part 1 of this article, please click here  READ PART 1 NOW Okay, let's continue where we left off and go a little deeper on being more financially prepared so that wealth starts flowing towards you instead of away from you. OurHow To Make Money Run After You (Part 2)
"How To Make A Career With What You Are Great At!" In my previous article, I mentioned that finding out what you are great at requires "experimentation". In this article, I will teach you how to move forward with whatever it is you are great at so that it leads toHow to make money run after you (Part 16)
The First Step to Making Your Marriage a "Wealth Magnet" "Who you marry is one of the most important decisions you will ever make if you want to be a success." This is not just my belief, but also the belief of one of the wealthiest persons on earth, Mr. John Gokongwei. QuotingHow To Make Money Run After You (Part 5)
 "I Know What I Am Great At, Now What?" In my previous article, I asked you to answer the question "What are you great at?" If you haven't read that article yet, please sign up for the Wealth-plan on the right so I can email you that and the previous articlesHow To Make Money Run After You (Part 15)
90% of the Time… …When someone tries to sell you something, you feel that they are there to try to "take" your money away from you. May it be the mall and someone runs after you giving you a flyer for a P2M condominium investment or a text message offering youSelling Is About Giving, NOT Taking.
"If You Want To Build Wealth, Stop Prioritizing Money!" After 10 months and 20 articles on "How To Make Money Run After You", you will notice that all of my articles thus far have been about preparing you to manage the wealth that is about to come. In other words, thoseHow to make money run after you (Part 21)
Praise for Mark and Jhoanna's Articles
"Hi Mark,

A lot of people have been blessed in having the opportunity to come across with this information including me. Being an automotive service consultant here in North America is so challenging & honestly I've been looking up to my fellow consultants who by nature are I would say Yangs. Our upsell results never goes far in volume comparatively even though they do a lot of talking more than I do.

Thank you so much. This piece of information has again reassured my confidence in my personal conviction that truly you can earn a customer's trust by going through the Yin's way. I am sure a lot of people are interested including me to attend your seminar but I am proximity challenged right now being here in North America. It would be awesome if you can come up with Webinars on similar topics in the future. Webinar is the trend here in North America & it's really effective & flexible. I strongly recommend you give it a shot sometime.

Again, congratulations to all my fellow Yins & I'm equally hats off to all them Yangs including you Mark! ;- )"
-Dax

"hi mark... this is real-life marketing principle..the "must haves" are practical...
i have attended one of the seminars you offer, and as i read your article i was trying to compare it with the kind of approach (teachings and learnings) of the seminar i attended, indeed yours is believable because you CARE for your students...errr, clients as well..thanks for educating people including me and i hope to avail some more of your seminars....ciao!"
-Vince "VIC" Sapinit

"Sir Mark,
I happened to read your column today in Manila Bulletin and tried to visit your blog. I'm really glad that there is someone like you who is trying to reach every Filipino to become financially independent and make the most out of our lives.
Thank you so much."
-Aldin Palaming

"Nice blog Mark. You really inspired me with this article of yours. I guess I really need to save and manage my financials in order to be successful. It's hard, but I'm going to try it.

Thank you for your wonderful advice."
-Brian Bergantiños

"The illustrations you've shown make it so easy to understand! Thanks Mark! I'll share this to my friends! I'll definitely promote this site."
-Ronald Valerios

"WOW! I've been waiting for the Part 2 before I comment. This is such an eye-opener! Thanks...your article is very insightful. I am into sales and would share this to my colleagues. I am a Yin too and is desiring to be a Yang because I thought then that that's what it would take to succeed in this profession. I'd love to attend your seminar not just this month as I have commitment already. Next month most likely and I'll bring my co-workers with me. Thanks again and continue sharing your learning.

PS: Could this be applicable to love also? Just a thought...;p"
-Martha Gonzales