Hi Sir Mark,
I'm glad that there are generous people like you sharing precious knowledge which probably others would keep for themselves. I need this and I'm so happy I read your article. Thanks and I'm looking forward in seeing you again. more power to you and your family. God Bless!
David Binggo

Mark,
Great ideas. I really appreciate what you are doing. These are practical lessons that all of us should learn. I am grateful.
Fred
Fred Murillo

… I am so happy to have read your articles i love it and yes i will do the assignment
Good luck and God Bless
Erick Rodas

i would love to hear and receive more from you. because i know that i am earning more than anyboby that i know in my field, but all the earnings that i have, is sadly gone, i can relate to this article and willing to take the chance of how will money will run after me.
Jonjon Pingol

Thank you for this…it came at just the right time…will try out your suggestions soon…
Keep these helpful posts coming!
Thanks!
Trina Simon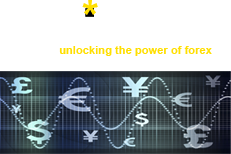 Excerpts from Our Life Changing Articles
Happy New Year! 2015 is here and we say hello to another year full of surprises, challenges, failures, blessings, successes but more importantly, a great opportunity to be better than you were a year ago. This article is dedicated to all those who want to make a fresh start for theDecide, Seek, Commit, Do - Why and How I Lost 100lbs in 10 months!
Last April 16, 2010 the US Securities and Exchange Commission charged Goldman Sachs with Fraud.  This explosive move by the SEC has tremendously diminished  investor confidence in Goldman and Wallstreet in general.  The SEC charge is a very serious one because it says that Goldman fraudulently sold its CDO's (CollateralizedSimplifying Wall Street Blunders
Money Leeches in the Family? If you have not yet read Part 2 of this article, please click here to read it now In the last article, I talked about being aware and effectively stopping your Money Leeches! Should a Money Leech appear who is NOT Immediate family, I recommend that youHow To Make Money Run After You (Part 3)
So today I wanted to share another piece of my life which I hope will help all those looking for a job and a prosperous career. This is the true story of how I created my own job in a big Telecoms firm back in the early nineties. Now evenThe True Story of How I Created My Own Job
My wife and I used to live in a condo unit when we were newly married. At first, the condo was pretty spacious and needed some furniture so we got a little bit of this, and a little bit of that, then gifts would come from friends and family onHow to Build Businesses using the Power of Accumulation!
"How To Get A Thicker Skin!" In my previous article, I talked about needing a thick skin to generate wealth. In this article, I will share another story of my life and teach you how to have a thicker skin in the process. I was a painfully quiet person growing up. When IHow to make money run after you (Part 18)
So today, I wanted to share another important lesson in entrepreneurship. It is a lesson rooted deeply in our Filipino culture valuing hard work above everything else, which I believe is correct, but incomplete. I say this because I once thought that working hard, sacrificing and putting in the effort wasIn Business, is it better to be Juan Masipag or Juan Tamad?
"The Wealthy Are Masters Of Wealth Attraction" In the previous article, I talked about how the Wealthy are valuable in the eyes, hearts and minds of as many people as possible. If you have not read that article yet, or even the first 22 articles, I strongly recommend signing up forHow to make money run after you (Part 23)
When I was younger, I read that competition is the consumer's best friend because if there are more businesses offering the same thing, prices should go down. As a consumer, I agree and have benefited lots of times from it. Problem is that thought process became the norm even toPrice for profits, not for war
In my earlier years, I never really thought of myself as a manager of people, truth be told I never really understood how important managing people really was until I became an Entrepreneur. And even when I embraced entrepreneurship full time, I made many, many mistakes in this field whichHow I Learned To Manage People
"The Simplified 3 Step Wealth-Flow Blue Print" . For me and Jhoanna, wealth accumulation is a 3 step process and if we were to diagram it, it would look like this Step 1: Make the Money Step 2: Manage the Money Step 3: Invest the Money . If done right, the 3 steps that I just mentionedHow To Make Money Run After You (Part 11)
Hi Sir Mark, I'm glad that there are generous people like you sharing precious knowledge which probably others would keep for themselves. I need this and I'm so happy I read your article. Thanks and I'm looking forward in seeing you again. more power to you and your family. God Bless! Davidtestimonials
I was invited to talk to a public crowd in the Fil-Negosyo expo in SM Mega mall a few years ago about how to start and succeed in business. And I happened to mention in that talk what I believe to be the golden rule that any business person (orBUSINESS RECIPROCITY
Here's another insightful and true story from my wonderful life, especially in the field of Salesmanship.  I call this story the tale of two salesmen because there are generally 2 kinds of salesmen in this world.  The one you think is the true salesman, and the one that you thinkThe Tale of Two Salesmen (Part 1)
(Continued from Part 1, if you have not yet read it, please click here) One month before I met my wife, I started to work and turn my troubled business around. So I did what I should've done a long time ago, I fired my non-producing General Manager and her cohortBusiness and The Start of A Beautiful Relationship - Part 2
"The One Thing You Should Figure Out Early In Life" In my previous article, I talked about "The Most Profitable Investment for Entrepreneurs". If you haven't read that article yet, please read part 13 of the series and sign up for the Wealth-plan so I can email you that and theHow To Make Money Run After You (Part 14)
As early as I could remember, I knew that making money was already hard coded into my DNA. Allow me to share a few vivid childhood memories with you then afterwards, give you the most important advice that I will ever give. Let me first bring you back to 1977. MyThe Most Important Advice about Money I Can Ever Give You
I want you to imagine that you are in one of my finance seminars right now. You are seated in the middle row and you are here because you want to understand how to grow your money. As the seminar begins, and after I make everyone feel comfortable, I pause andThe Difference Between Trading And Investing
Over the past year, I've written a good number of business advice articles for Manila Bulletin and each of those articles were and still are meant to help as many people as possible. These articles are from my experience and discoveries through a lot of trial and error in "business5 Super Tips For Succeeding In Business!
First off, I'd like to thank all of those who visited and commented on my blog for Part 1. For those of you who have not yet read it please click here [caption id="attachment_263" align="alignleft" width="245" caption="The Yin and The Yang Salesman"][/caption] From the comments, it was apparent that everyone has aThe Tale of Two Salesmen (Part 2)
This article is dedicated to all the hard working readers out there who want to climb the corporate ladder faster, be more successful, and stay successful. This is another true story of mine which has immeasurable value that I hope will help you in your corporate journey. At the time that"The 3 Rings Of Power - How To Climb Up The Corporate Ladder With Style and Substance"
Preparing for "Essential Conversations" On Money In part 5 of this article series, I talked about the first step in making your marriage a wealth magnet. Of course if you are not yet married, and planning to, Jhoanna and I wish you the same kind of happiness that we have whenHow To Make Money Run After You (Part 6)
Is Your Wife Your Equal? In one of the lighter moments of one of my seminars, a student asked me if my wife was my "Equal". To which I quickly replied: "No. She is more than me" Of course, the whole classroom erupted with people gushing with corny delight. The seminar thatDon't Marry Your Equal. Marry Someone "More" Than You!
A few months ago, a friend of mine requested if I could help her nephew (an undergrad student from an Ivy league school) with his business practicum project that he was becoming frustrated with. Their business practicum's goal was to produce and sell as many "uniquely different" T-Shirts as possibleDo Not Over Complicate Your Business
"The Wealthy Are Valuable" In the previous article, I talked about proper sequencing of the aspects of your life to produce true wealth. One of the reasons you are probably not yet where you are supposed to be is because you are prioritizing running after money. Contrary to popular belief, thatHow to make money run after you (Part 22)
I Just Want You to Know, In Case You Haven't Heard It In a While… …That I believe in you. Your life is not a failure even though at times you feel like it, your life has a purpose, all you have to do is believe in yourself too and hangI Believe In You! Hang In There!
"How To Remove Credit Card Debt Fast" Do you have what seems to be unmanageable credit card debt? Are you already swearing to cut it up as soon as you pay it off and never use another credit card in your life ever again? Well, if you are suffering from Credit CardHow to make money run after you (Part 7)
Aside from building businesses, another passion of mine is investing in assets. Both of them are a means to make more money if you know what you are doing, but how money is made between the two are very different. I'm going to simplify the difference for both of them forThe Difference between Businesses and Investments
Ever hear the phrase "From Good to Great?"   The context of the phrase of course is to be better than just good. To be greater than just okay. While that is of course what I believe and strive for in this life as an achiever, I wanted to also take a"Goodness Is Better Than Greatness!"
Money can get really tight when you are looking for a job and sometimes, even when you already have a job!  But the good news is, you can start your own business and create extra income almost immediately with ZERO CAPITAL whether you are currently employed or not.  So, areHOW TO MAKE EXTRA MONEY WITH ZERO CAPITAL
Praise for Mark and Jhoanna's Articles
"...earning is one thing, but getting my house in order is another. i honestly don't know much about money management, and i've already learned a lot from your articles. thank you very much! i like that what you write is very simple, practical, and easily applicable. God bless!"
-Bern Comaditos

"i really enjoy reading this, your articles have helped me a lot...since i am the head of the family and my employer is struggling... this will help me because i am in need of tips on how to manage my money and start business with zero capital.
thank you for sharing...."
-Ahyena Ang

"Hi Mark! It's amazing how I chanced upon your blog. This is a gold mine of information! I'm fresh out of college and currently working but my real passion is business. But I really don't know how to go about building a business since I'm in the allied medical field. Thank you for your great articles. It feels like I have a mentor:)

It was also great meeting you in person last Money Summit and Wealth Expo. More power!"
-Ella Lao

"Hello.. My girl friend told me about your blog page. I'm a struggling business man full of ideas & passion.. :) I just don't know where (more of how) to start. But thanks to your tips, I think I'll get to that point. Thanks again!"
-Jerem De Leon

"hi Mark,
this specific article helped me a lot, i mean it really gave a total illumination to me. i am a graduate of batch 2009, currently i am unemployed but i am a part time academic tutor. me and a friend of mine from college entered also tshirt printing business during college, but it was a total flop! but we are planning to re-start again with the help of the lessons gained from past mistakes and from your blog. i pray that this time it will work out!:)"
-Ace

"People should be forced to perform these exercises before they start their own business. Many failures would be avoided!"
-David Moulton