The thought that it takes money to make money is simply ingrained into society when it comes to businesses.
I was interviewed a few months ago for a TV show hosted by Arch Bishop Chito Tagle on ABC 5 and the theme of the show was "Entrepreneurship for nation building in the Philippines". In the course of the interview, I was asked how someone can start a business when they have no money to begin with. To this I replied, "I think a lot of people have it backwards, the reason why you will go into business in the first place is because you don't have money to begin with."
As you may have guessed, I got a quizzical and interested look when I said this and the host asked me to elaborate further, so I replied: "In business, you do not need capital, you need customers. If you have Capital but no customers, you are not in business, but if you have customers even with no capital, then you ARE in business " I then faced the camera and said "If you want to know more, take my class." to which the host and everyone in the room burst into laughter.
After the interview, I left the studio with my lovely wife Jhoanna with everyone in the production crew from the producer to the camera man with a smile. Walking to the car, a young man who was in the studio ran up to us and said thank you, and that felt great.
When the show aired the week after, people who watched the TV show called my company Businessmaker Academy and enrolled in my class. The class is called "Capital Raising and Cash Flow Management" which I still conduct until today.
The TV show interview allowed me to help others by sharing a different perspective, if you've read this far, this post will hopefully do the same thing.
But on a more practical level, the show allowed me to find my customers. This blog does the same. The interview was free, opening this blog is free. Did I find my customer? Yes. Am I in business? You bet.
All the best!
-Mark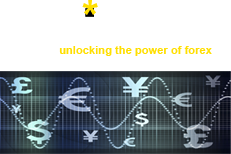 Excerpts from Our Life Changing Articles
Be Generous With Your Talents instead of Money In part 3, I mentioned that you have to stop your money leeches and at the same time learn to be extremely generous in "kind". So in this article, I will be expounding on that. Simply put, there are 3 lessons I wantHow To Make Money Run After You (Part 4)
90% of the Time… …When someone tries to sell you something, you feel that they are there to try to "take" your money away from you. May it be the mall and someone runs after you giving you a flyer for a P2M condominium investment or a text message offering youSelling Is About Giving, NOT Taking.
[caption id="attachment_89" align="aligncenter" width="307" caption="Click Here To Download the File!"][/caption] One of the top questions that I get from people is "What's a good business to get into?" If you've asked this question yourself then you are in luck because in this article I will not only teach you how to100+ Business Ideas to Explore & How to Choose the right one for You!
"How To Remove Credit Card Debt Fast" Do you have what seems to be unmanageable credit card debt? Are you already swearing to cut it up as soon as you pay it off and never use another credit card in your life ever again? Well, if you are suffering from Credit CardHow to make money run after you (Part 7)
"The 3 things to consider before Investing Money" In my previous article, I talked about Step1: Making Money, and Step 2: Managing Money. If you haven't read that article yet, please read part 11 of the series and sign up for the Wealthplan so I can email you that and theHow To Make Money Run After You (Part 12)
Aside from building businesses, another passion of mine is investing in assets. Both of them are a means to make more money if you know what you are doing, but how money is made between the two are very different. I'm going to simplify the difference for both of them forThe Difference between Businesses and Investments
"Why You Haven't Implemented What You've Learned Yet, and How To Get Started With Minimal Effort" If you want to make money run after you, please sign up for the Wealth-plan so I can email you my previous articles from the very start. If you have been following my 19 articles onHow to make money run after you (Part 20)
This article series is about the story about how I started in business, the hardships I faced, how my wife was instrumental in making me succeed and the most critical decision I made in my life. If you are in debt right now, facing a failed business endeavor or startingBusiness and The Start of A Beautiful Relationship - Part 1
The First Step to Making Your Marriage a "Wealth Magnet" "Who you marry is one of the most important decisions you will ever make if you want to be a success." This is not just my belief, but also the belief of one of the wealthiest persons on earth, Mr. John Gokongwei. QuotingHow To Make Money Run After You (Part 5)
"Let's Summarize What We've Learned in 9 months" If you want to make money run after you, please sign up for the Wealth-plan so I can email you my previous articles from the very start. In this article, I will summarize all the things I've talked about until this point so youHow to make money run after you (Part 19)
In Part 1 and 2, I explained how to simplify managing your money. If you have not read them yet, please Click Here to read up on what you've missed. In this article, I will finally explain how to increase your "take home" per month without adding any additional bad expensesMoney Management Simplified (Part 3)
"The Wealthy Are Masters Of Wealth Attraction" In the previous article, I talked about how the Wealthy are valuable in the eyes, hearts and minds of as many people as possible. If you have not read that article yet, or even the first 22 articles, I strongly recommend signing up forHow to make money run after you (Part 23)
"If You Want To Build Wealth, Stop Prioritizing Money!" After 10 months and 20 articles on "How To Make Money Run After You", you will notice that all of my articles thus far have been about preparing you to manage the wealth that is about to come. In other words, thoseHow to make money run after you (Part 21)
This article is dedicated to all the hard working readers out there who want to climb the corporate ladder faster, be more successful, and stay successful. This is another true story of mine which has immeasurable value that I hope will help you in your corporate journey. At the time that"The 3 Rings Of Power - How To Climb Up The Corporate Ladder With Style and Substance"
Welcome to "Wealth Plan, Week 3" Ok, now its time to act on what you have read for the past 2 weeks. What is most important for us AND especially for YOU is RESULTS, correct? Now you cannot have results by just reading what we say. Sure, you may have realized a fewWealth Plan (Week 3)
Do You Want Money Or Do You Want Wealth? First of all, let's define wealth. To me, wealth is not just about money or material riches. To me, being wealthy is having a wonderfully abundant life which means simultaneously having an abundant amount of money, health, solid relationships, and time. Many peopleMoney Is Loyal Only To More Money but Wealth Is Loyal To People with Integrity
FACT: "Everyone has problems. And almost everyone I know HATES having to deal with problems." This absolutely simple truth is the most basic formula for success in all of my businesses. Because while everyone thinks of problems as unwanted nuisances that upset their well being and adds stress to their alreadyHow I Make My Problems Produce Profits for Me
In the previous article, I explained how to simplify your finances by just completing a few simple exercises on a piece of paper and I explained the three scenarios that you are probably in right now. So let's continue our discussion right now. If you are currently in Scenario 1,Money Management Simplified (Part 2)
Wealth is never destroyed, only transferred Today, I want to share a very special topic -- How to make money run after you. This is a topic that I have never shared with the public before now. It is I believe something that anyone and everyone can and should benefit from,How To Make Money Run After You (Part 1)
Happy New Year! 2015 is here and we say hello to another year full of surprises, challenges, failures, blessings, successes but more importantly, a great opportunity to be better than you were a year ago. This article is dedicated to all those who want to make a fresh start for theDecide, Seek, Commit, Do - Why and How I Lost 100lbs in 10 months!
"How To Make A Career With What You Are Great At!" In my previous article, I mentioned that finding out what you are great at requires "experimentation". In this article, I will teach you how to move forward with whatever it is you are great at so that it leads toHow to make money run after you (Part 16)
So in this concluding article I will explain that being a great sales person is NOT just about developing a skill or transforming yourself from Yin to Yang or Yang to Yin. Instead, evolving as a salesperson is simpler than you think. [caption id="" align="alignleft" width="300" caption="Money Money Money"][/caption] In my SalesThe Tale of Two Salesmen (Part 3 - Conclusion)
[caption id="attachment_140" align="alignleft" width="150" caption="Click Here To Sign Up For Free!"][/caption] In my article last week, I explained that the US Dollar fluctuates because of the mixture of buyers of US Dollars, sellers of US Dollars, Production of US Dollars, and the Allure of US Dollars. Now if you are an individualHow the Dollar Affects Your Investments and What to do about it (Part 2 of 2)
"Credit Cards and Businesses!" My Ninong came to visit us from Canada a few years ago, and during one of our lunch get togethers, I overheard a conversation he had with my mom about credit cards. My Ninong you see is a retired corporate executive and is brilliant with money managementHow to make money run after you (Part 9)
"Generating Wealth Requires A Thick Skin!" In my previous article, I talked about how to make a career out of what you are great at. In this article, I will show you that wealth comes faster once you develop a "thick skin" in your pursuit of either a great career, aHow to make money run after you (Part 17)
Money Leeches in the Family? If you have not yet read Part 2 of this article, please click here to read it now In the last article, I talked about being aware and effectively stopping your Money Leeches! Should a Money Leech appear who is NOT Immediate family, I recommend that youHow To Make Money Run After You (Part 3)
Last March 23, 2010 I spoke at the Manila Bulletin Job Fair at the Glorieta Activity Center in Makati and in that talk I mentioned how job seekers can stretch their cash while searching for a job. I had a great time that day and I hope that my simpleMoney Management Simplified (Part 1)
(Continued from Part 1, if you have not yet read it, please click here) One month before I met my wife, I started to work and turn my troubled business around. So I did what I should've done a long time ago, I fired my non-producing General Manager and her cohortBusiness and The Start of A Beautiful Relationship - Part 2
Getting Rid Of Money Leeches If you have not yet read Part 1 of this article, please click here  READ PART 1 NOW Okay, let's continue where we left off and go a little deeper on being more financially prepared so that wealth starts flowing towards you instead of away from you. OurHow To Make Money Run After You (Part 2)
In my earlier years, I never really thought of myself as a manager of people, truth be told I never really understood how important managing people really was until I became an Entrepreneur. And even when I embraced entrepreneurship full time, I made many, many mistakes in this field whichHow I Learned To Manage People
Praise for Mark and Jhoanna's Articles
"its very basic... right?! :) many of filipino's new it already but the problem is mind setting... You know what sir... I will share this knowledge to my bro. and sisters and relatives... Iam praying that God will give you more strength and more wisdom and good health as well... Thank you sir! thank you!"
-Leonidas "LEO" Reyes

"A mind opener indeed. It will help boost my financial strategies. Thanks to your generosity."
-Jerico Lauren

"Hi Mark,

A lot of people have been blessed in having the opportunity to come across with this information including me. Being an automotive service consultant here in North America is so challenging & honestly I've been looking up to my fellow consultants who by nature are I would say Yangs. Our upsell results never goes far in volume comparatively even though they do a lot of talking more than I do.

Thank you so much. This piece of information has again reassured my confidence in my personal conviction that truly you can earn a customer's trust by going through the Yin's way. I am sure a lot of people are interested including me to attend your seminar but I am proximity challenged right now being here in North America. It would be awesome if you can come up with Webinars on similar topics in the future. Webinar is the trend here in North America & it's really effective & flexible. I strongly recommend you give it a shot sometime.

Again, congratulations to all my fellow Yins & I'm equally hats off to all them Yangs including you Mark! ;- )"
-Dax

"Hello.. My girl friend told me about your blog page. I'm a struggling business man full of ideas & passion.. :) I just don't know where (more of how) to start. But thanks to your tips, I think I'll get to that point. Thanks again!"
-Jerem De Leon

"i liked the part where you advised not to live just below your means but analyze your expenses and doing substitution instead of Good expenses.... useful first step in meeting one's financial goals....thanks !"
-Patricia Adrueda

"hello sir! it's been awhile since i attended your class (7 point) 2 years ago. :D since then, i started a small retail business up till now. so far so good. :D and your blogs help me a lot. :D thanks a lot for keeping in touch. :D i am thinking of taking another class from u but i am still managing my schedule. as u can see, i still have my day job, taking my doctoral degree at night and managing my business. :D i am looking forward for more blogs! more power and God bless u always :D thank you :D"
-Bea Cruz