The thought that it takes money to make money is simply ingrained into society when it comes to businesses.
I was interviewed a few months ago for a TV show hosted by Arch Bishop Chito Tagle on ABC 5 and the theme of the show was "Entrepreneurship for nation building in the Philippines". In the course of the interview, I was asked how someone can start a business when they have no money to begin with. To this I replied, "I think a lot of people have it backwards, the reason why you will go into business in the first place is because you don't have money to begin with."
As you may have guessed, I got a quizzical and interested look when I said this and the host asked me to elaborate further, so I replied: "In business, you do not need capital, you need customers. If you have Capital but no customers, you are not in business, but if you have customers even with no capital, then you ARE in business " I then faced the camera and said "If you want to know more, take my class." to which the host and everyone in the room burst into laughter.
After the interview, I left the studio with my lovely wife Jhoanna with everyone in the production crew from the producer to the camera man with a smile. Walking to the car, a young man who was in the studio ran up to us and said thank you, and that felt great.
When the show aired the week after, people who watched the TV show called my company Businessmaker Academy and enrolled in my class. The class is called "Capital Raising and Cash Flow Management" which I still conduct until today.
The TV show interview allowed me to help others by sharing a different perspective, if you've read this far, this post will hopefully do the same thing.
But on a more practical level, the show allowed me to find my customers. This blog does the same. The interview was free, opening this blog is free. Did I find my customer? Yes. Am I in business? You bet.
All the best!
-Mark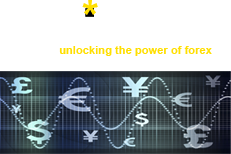 Excerpts from Our Life Changing Articles
To my beautiful Children, Kate and Ryan, live your life without regrets and happily fulfilled. If I could only give you 10 Life Advices, these are what I want you both to remember:   Learn Through Observation Be observant of how the world truly works. Listen to what people are teaching you, butMy Top 10 Life Advice For My Beautiful Children
Be Generous With Your Talents instead of Money In part 3, I mentioned that you have to stop your money leeches and at the same time learn to be extremely generous in "kind". So in this article, I will be expounding on that. Simply put, there are 3 lessons I wantHow To Make Money Run After You (Part 4)
My wife and I used to live in a condo unit when we were newly married. At first, the condo was pretty spacious and needed some furniture so we got a little bit of this, and a little bit of that, then gifts would come from friends and family onHow to Build Businesses using the Power of Accumulation!
In my earlier years, I never really thought of myself as a manager of people, truth be told I never really understood how important managing people really was until I became an Entrepreneur. And even when I embraced entrepreneurship full time, I made many, many mistakes in this field whichHow I Learned To Manage People
So in this concluding article I will explain that being a great sales person is NOT just about developing a skill or transforming yourself from Yin to Yang or Yang to Yin. Instead, evolving as a salesperson is simpler than you think. [caption id="" align="alignleft" width="300" caption="Money Money Money"][/caption] In my SalesThe Tale of Two Salesmen (Part 3 - Conclusion)
FACT: "Everyone has problems. And almost everyone I know HATES having to deal with problems." This absolutely simple truth is the most basic formula for success in all of my businesses. Because while everyone thinks of problems as unwanted nuisances that upset their well being and adds stress to their alreadyHow I Make My Problems Produce Profits for Me
The week before I let go of my Makati office, I wanted to say goodbye to it by taking my wife (girlfriend at that time) there for a surprise candlelit dinner. I had my one remaining staff put up about 20 candles and a soft romantic melody playing in theBusiness and the Start of a Beautiful Relationship -Part 3 Conclusion
Happy New Year! 2015 is here and we say hello to another year full of surprises, challenges, failures, blessings, successes but more importantly, a great opportunity to be better than you were a year ago. This article is dedicated to all those who want to make a fresh start for theDecide, Seek, Commit, Do - Why and How I Lost 100lbs in 10 months!
So today I wanted to share another piece of my life which I hope will help all those looking for a job and a prosperous career. This is the true story of how I created my own job in a big Telecoms firm back in the early nineties. Now evenThe True Story of How I Created My Own Job
Do You Want Money Or Do You Want Wealth? First of all, let's define wealth. To me, wealth is not just about money or material riches. To me, being wealthy is having a wonderfully abundant life which means simultaneously having an abundant amount of money, health, solid relationships, and time. Many peopleMoney Is Loyal Only To More Money but Wealth Is Loyal To People with Integrity
Last April 16, 2010 the US Securities and Exchange Commission charged Goldman Sachs with Fraud.  This explosive move by the SEC has tremendously diminished  investor confidence in Goldman and Wallstreet in general.  The SEC charge is a very serious one because it says that Goldman fraudulently sold its CDO's (CollateralizedSimplifying Wall Street Blunders
Over the past year, I've written a good number of business advice articles for Manila Bulletin and each of those articles were and still are meant to help as many people as possible. These articles are from my experience and discoveries through a lot of trial and error in "business5 Super Tips For Succeeding In Business!
So today, I wanted to share another important lesson in entrepreneurship. It is a lesson rooted deeply in our Filipino culture valuing hard work above everything else, which I believe is correct, but incomplete. I say this because I once thought that working hard, sacrificing and putting in the effort wasIn Business, is it better to be Juan Masipag or Juan Tamad?
"The One Thing You Should Figure Out Early In Life" In my previous article, I talked about "The Most Profitable Investment for Entrepreneurs". If you haven't read that article yet, please read part 13 of the series and sign up for the Wealth-plan so I can email you that and theHow To Make Money Run After You (Part 14)
Money Leeches in the Family? If you have not yet read Part 2 of this article, please click here to read it now In the last article, I talked about being aware and effectively stopping your Money Leeches! Should a Money Leech appear who is NOT Immediate family, I recommend that youHow To Make Money Run After You (Part 3)
As early as I could remember, I knew that making money was already hard coded into my DNA. Allow me to share a few vivid childhood memories with you then afterwards, give you the most important advice that I will ever give. Let me first bring you back to 1977. MyThe Most Important Advice about Money I Can Ever Give You
 "I Know What I Am Great At, Now What?" In my previous article, I asked you to answer the question "What are you great at?" If you haven't read that article yet, please sign up for the Wealth-plan on the right so I can email you that and the previous articlesHow To Make Money Run After You (Part 15)
"If You Want To Build Wealth, Stop Prioritizing Money!" After 10 months and 20 articles on "How To Make Money Run After You", you will notice that all of my articles thus far have been about preparing you to manage the wealth that is about to come. In other words, thoseHow to make money run after you (Part 21)
Negative and Positive Cash-Flow Businesses One of the more important considerations an entrepreneur has to make before starting a new business is the nature of the business' cash-flow. What is Cash-flow? But first, let me take a step back and explain in simple terms what cash-flow really is. Cash-flow is about cash comingHow To Make Money Run After You (Part 10)
[caption id="attachment_140" align="alignleft" width="150" caption="Click Here To Sign Up For Free!"][/caption] In my article last week, I explained that the US Dollar fluctuates because of the mixture of buyers of US Dollars, sellers of US Dollars, Production of US Dollars, and the Allure of US Dollars. Now if you are an individualHow the Dollar Affects Your Investments and What to do about it (Part 2 of 2)
Here's another insightful and true story from my wonderful life, especially in the field of Salesmanship.  I call this story the tale of two salesmen because there are generally 2 kinds of salesmen in this world.  The one you think is the true salesman, and the one that you thinkThe Tale of Two Salesmen (Part 1)
"Let's Summarize What We've Learned in 9 months" If you want to make money run after you, please sign up for the Wealth-plan so I can email you my previous articles from the very start. In this article, I will summarize all the things I've talked about until this point so youHow to make money run after you (Part 19)
I want you to imagine that you are in one of my finance seminars right now. You are seated in the middle row and you are here because you want to understand how to grow your money. As the seminar begins, and after I make everyone feel comfortable, I pause andThe Difference Between Trading And Investing
In the previous article, I explained how to simplify your finances by just completing a few simple exercises on a piece of paper and I explained the three scenarios that you are probably in right now. So let's continue our discussion right now. If you are currently in Scenario 1,Money Management Simplified (Part 2)
"Generating Wealth Requires A Thick Skin!" In my previous article, I talked about how to make a career out of what you are great at. In this article, I will show you that wealth comes faster once you develop a "thick skin" in your pursuit of either a great career, aHow to make money run after you (Part 17)
Hi All! I decided to start this blog to share my business and investing experiences for those who want to help themselves. So for those reading this post right now, welcome! Let me first start by saying that I did not take up commerce, business school or any formal financial training, my experienceBusinessmaker Academy, Inc.
A few months ago, a friend of mine requested if I could help her nephew (an undergrad student from an Ivy league school) with his business practicum project that he was becoming frustrated with. Their business practicum's goal was to produce and sell as many "uniquely different" T-Shirts as possibleDo Not Over Complicate Your Business
Last March 23, 2010 I spoke at the Manila Bulletin Job Fair at the Glorieta Activity Center in Makati and in that talk I mentioned how job seekers can stretch their cash while searching for a job. I had a great time that day and I hope that my simpleMoney Management Simplified (Part 1)
"How To Make A Career With What You Are Great At!" In my previous article, I mentioned that finding out what you are great at requires "experimentation". In this article, I will teach you how to move forward with whatever it is you are great at so that it leads toHow to make money run after you (Part 16)
Welcome to "Wealth Plan, Week 3" Ok, now its time to act on what you have read for the past 2 weeks. What is most important for us AND especially for YOU is RESULTS, correct? Now you cannot have results by just reading what we say. Sure, you may have realized a fewWealth Plan (Week 3)
Praise for Mark and Jhoanna's Articles
"hello sir! it's been awhile since i attended your class (7 point) 2 years ago. :D since then, i started a small retail business up till now. so far so good. :D and your blogs help me a lot. :D thanks a lot for keeping in touch. :D i am thinking of taking another class from u but i am still managing my schedule. as u can see, i still have my day job, taking my doctoral degree at night and managing my business. :D i am looking forward for more blogs! more power and God bless u always :D thank you :D"
-Bea Cruz

"This is a good article. I used to have 2 columns only when doing budgeting: money in, and money out (ie, expenses). I had always thought expense is just money going out. Now I know, there is such a thing as good expense. This article also interesting in that budgeting is likened to dieting- I don't have to deprive myself of things I want, but I just have to find a more sensible expense to substitue for the bad expense. I am applying this now in my monthly budgeting. More power!"
-Jacqueline Lipardo

"Mark,Great ideas. I really appreciate what you are doing. These are practical lessons that all of us should learn. I am grateful."
-Fred Murillo

"Mark, I am both excited and "not sure if I can make it to the end" feeling on starting your lessons for the "How To Make Money Run After You".
But, i'll give it a try and hopefully finish it with your help and patience.
I am a full time government employee for twelve years now, a part-time Mom, a part-time blogger and a part-time businesswoman. But then still, both ends won't meet.
Thank you for sharing! God bless!"
-Bea

"Hi Sir,
The 5 questions on how to choose a business is absolutely right, here in our province of Bohol we are more on farming and fishing, that's why our business here are related of what we have. That idea belongs to Question # 2 to look for the Customers. Everyday i visit your site I become more knowledgeable. Thank for your kindness on sharing of ideas. GOD SPEED and MORE POWER."
-Jayson

"hi mark... this is real-life marketing principle..the "must haves" are practical...
i have attended one of the seminars you offer, and as i read your article i was trying to compare it with the kind of approach (teachings and learnings) of the seminar i attended, indeed yours is believable because you CARE for your students...errr, clients as well..thanks for educating people including me and i hope to avail some more of your seminars....ciao!"
-Vince "VIC" Sapinit