Life's Purpose.
I believe that everyone has a purpose in this world and I'm one of the few who has been blessed with knowing what my purpose is. In my seminars I always tell my audience that there are only three things I love in this world. The first is my wife and the relationship I have with her, the second is making money, and the third is teaching people how to make money. The first 2 are my collective inspiration for doing what I do, the third is my purpose in life – to inspire, teach, and help those who really want to help themselves.
But knowing what your purpose is does not necessarily translate to achieving it and rarely does it provide you with money and victory at the beginning. This is because life will test your resolve. Life will throw you obstacles and problems that you never thought of. You will be discouraged by people that you love. You will feel frustrated and ignored by the people that you set out to help, you feel that life is hard and are inches away from giving in and giving up.
Don't give in, don't give up.
Because when life seems to want you to turn around, it is actually a signal for you to keep going. When things get tough, it is the most critical sign that you are doing exactly what you are supposed to be doing.
Life's purpose is not to make you fail, life's purpose is to make you succeed. (Even though it does not seem that way ). Life is a great teacher, the obstacles are how it teaches you to be better. In other words"The larger the obstacle you overcome, the larger the success you become".
That is life's purpose. So live your life and live it well.
To your success,
Mark So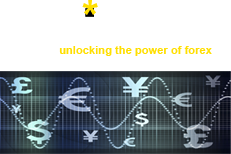 Excerpts from Our Life Changing Articles
Happy New Year! It is now 2010 and I hope you are looking forward to a great and wonderful year ahead. This is the time of the year when I am often asked, what's a good business or investment to get into? So for my very first column of the year,Start of the Year Advice: Invest In Your Self First!
Last March 23, 2010 I spoke at the Manila Bulletin Job Fair at the Glorieta Activity Center in Makati and in that talk I mentioned how job seekers can stretch their cash while searching for a job. I had a great time that day and I hope that my simpleMoney Management Simplified (Part 1)
So today I wanted to share another piece of my life which I hope will help all those looking for a job and a prosperous career. This is the true story of how I created my own job in a big Telecoms firm back in the early nineties. Now evenThe True Story of How I Created My Own Job
"The 3 things to consider before Investing Money" In my previous article, I talked about Step1: Making Money, and Step 2: Managing Money. If you haven't read that article yet, please read part 11 of the series and sign up for the Wealthplan so I can email you that and theHow To Make Money Run After You (Part 12)
In my earlier years, I never really thought of myself as a manager of people, truth be told I never really understood how important managing people really was until I became an Entrepreneur. And even when I embraced entrepreneurship full time, I made many, many mistakes in this field whichHow I Learned To Manage People
During countless business seminars that I've conducted since 2003, one of the most common concerns of people in starting a business is about the risks involved and the fear of failing. A very valid concern indeed, one which to the inexperienced is incredibly intimidating and very limiting to a person'sHOW TO BEAT FAILURE IN BUSINESS
Today, I want to start coaching you again on becoming a greater success in whatever you do. I will share with you a simple but powerful truth: "If you want to increase your success, you must: 1.)    Know what you really want in life 2.)    Have the will and desire to goTo Increase Your Success You Must Have 3 Things
Preparing for "Essential Conversations" On Money In part 5 of this article series, I talked about the first step in making your marriage a wealth magnet. Of course if you are not yet married, and planning to, Jhoanna and I wish you the same kind of happiness that we have whenHow To Make Money Run After You (Part 6)
Let's face it, like many Asian countries, the Philippines is a US Dollar Remittance driven economy and I have been asked many times about how to deal with the rise and fall of the USD as many Filipino Dollar Earners, Overseas Filipino Workers, as well as Export and Import drivenHow the Dollar Affects Your Investments and What to do about it (Part 1 of 2)
Aside from building businesses, another passion of mine is investing in assets. Both of them are a means to make more money if you know what you are doing, but how money is made between the two are very different. I'm going to simplify the difference for both of them forThe Difference between Businesses and Investments
Welcome to "Wealth Plan, Week 3" Ok, now its time to act on what you have read for the past 2 weeks. What is most important for us AND especially for YOU is RESULTS, correct? Now you cannot have results by just reading what we say. Sure, you may have realized a fewWealth Plan (Week 3)
Negative and Positive Cash-Flow Businesses One of the more important considerations an entrepreneur has to make before starting a new business is the nature of the business' cash-flow. What is Cash-flow? But first, let me take a step back and explain in simple terms what cash-flow really is. Cash-flow is about cash comingHow To Make Money Run After You (Part 10)
When I was younger, I read that competition is the consumer's best friend because if there are more businesses offering the same thing, prices should go down. As a consumer, I agree and have benefited lots of times from it. Problem is that thought process became the norm even toPrice for profits, not for war
"The Wealthy Are Masters Of Wealth Attraction" In the previous article, I talked about how the Wealthy are valuable in the eyes, hearts and minds of as many people as possible. If you have not read that article yet, or even the first 22 articles, I strongly recommend signing up forHow to make money run after you (Part 23)
Getting Rid Of Money Leeches If you have not yet read Part 1 of this article, please click here  READ PART 1 NOW Okay, let's continue where we left off and go a little deeper on being more financially prepared so that wealth starts flowing towards you instead of away from you. OurHow To Make Money Run After You (Part 2)
Last April 16, 2010 the US Securities and Exchange Commission charged Goldman Sachs with Fraud.  This explosive move by the SEC has tremendously diminished  investor confidence in Goldman and Wallstreet in general.  The SEC charge is a very serious one because it says that Goldman fraudulently sold its CDO's (CollateralizedSimplifying Wall Street Blunders
In Part 1 and 2, I explained how to simplify managing your money. If you have not read them yet, please Click Here to read up on what you've missed. In this article, I will finally explain how to increase your "take home" per month without adding any additional bad expensesMoney Management Simplified (Part 3)
"The Simplified 3 Step Wealth-Flow Blue Print" . For me and Jhoanna, wealth accumulation is a 3 step process and if we were to diagram it, it would look like this Step 1: Make the Money Step 2: Manage the Money Step 3: Invest the Money . If done right, the 3 steps that I just mentionedHow To Make Money Run After You (Part 11)
"If You Want To Build Wealth, Stop Prioritizing Money!" After 10 months and 20 articles on "How To Make Money Run After You", you will notice that all of my articles thus far have been about preparing you to manage the wealth that is about to come. In other words, thoseHow to make money run after you (Part 21)
The thought that it takes money to make money is simply ingrained into society when it comes to businesses. I was interviewed a few months ago for a TV show hosted by Arch Bishop Chito Tagle on ABC 5 and the theme of the show was "Entrepreneurship for nation building inFind The Customer First
I Just Want You to Know, In Case You Haven't Heard It In a While… …That I believe in you. Your life is not a failure even though at times you feel like it, your life has a purpose, all you have to do is believe in yourself too and hangI Believe In You! Hang In There!
The week before I let go of my Makati office, I wanted to say goodbye to it by taking my wife (girlfriend at that time) there for a surprise candlelit dinner. I had my one remaining staff put up about 20 candles and a soft romantic melody playing in theBusiness and the Start of a Beautiful Relationship -Part 3 Conclusion
Money can get really tight when you are looking for a job and sometimes, even when you already have a job!  But the good news is, you can start your own business and create extra income almost immediately with ZERO CAPITAL whether you are currently employed or not.  So, areHOW TO MAKE EXTRA MONEY WITH ZERO CAPITAL
The phone rings in the office at around 10 in the morning and my secretary answers it. It was from a priest, a Monsignor in fact looking for me. I wasn't around at the time so my secretary asks for his number and purpose of the call. She got theTo Catch a Thief, Think Like a Thief
"The Most Profitable Investment for Entrepreneurs" In my previous article, I talked about the 3 things to consider before investing in 'assets'. If you haven't read that article yet, please check out part 12 of this article series. In this article, I want to focus once more on Entrepreneurs and talk aboutHow To Make Money Run After You (Part 13)
"How To Get A Thicker Skin!" In my previous article, I talked about needing a thick skin to generate wealth. In this article, I will share another story of my life and teach you how to have a thicker skin in the process. I was a painfully quiet person growing up. When IHow to make money run after you (Part 18)
A long time ago, I used to think that the true way to success is to outwit and outmaneuver competition. Truth be told, I am a very competitive person by nature and I hate losing to competition. And I'm sure that a part of you feels the same way deepBusinesspeople are Merchants, Not Warriors!
"Let's Summarize What We've Learned in 9 months" If you want to make money run after you, please sign up for the Wealth-plan so I can email you my previous articles from the very start. In this article, I will summarize all the things I've talked about until this point so youHow to make money run after you (Part 19)
Have you ever gone to a fortune teller? Or at least know of anyone who has gone to one? When I was younger, my mom would bring me and my sister to "Aling Erly", a very gifted "manghuhula" (fortune teller) every so often to ask what the future holds forThe Power of Suggestion, Your Destiny, and Dreams Coming True
This article is dedicated to all the hard working readers out there who want to climb the corporate ladder faster, be more successful, and stay successful. This is another true story of mine which has immeasurable value that I hope will help you in your corporate journey. At the time that"The 3 Rings Of Power - How To Climb Up The Corporate Ladder With Style and Substance"
Praise for Mark and Jhoanna's Articles
"Sir mark,

for quite sometime, i just kept your blog recorded in my cellphone hoping to visit it one day until i finally opened it now. the initial presentation was indeed simple but it was very practical and truly enlightening. I am a retired military serviceman hoping to receive my pension arrears in substantial amount soon and I wish to invest part of it in a business or maybe in stocks. problem is i don't have much knowledge about how this stocks operate aside from what i hear from people, also i haven't thought much of having a business as again, i don't know where to start except an invitation from a networking company selling variety of products? maybe i should or must learn more from your articles. many thanks sir. you help a lot of people particularly those who want to be successful financially. God bless you."
-Danilo Pajaron

"hi mark... this is real-life marketing principle..the "must haves" are practical...
i have attended one of the seminars you offer, and as i read your article i was trying to compare it with the kind of approach (teachings and learnings) of the seminar i attended, indeed yours is believable because you CARE for your students...errr, clients as well..thanks for educating people including me and i hope to avail some more of your seminars....ciao!"
-Vince "VIC" Sapinit

"Hi!..
before anything else thank you for forwarding me your message. it was really inspiring :-)) ... i believe with what you just said here that.... when you become an entrepreneur it is results that put food on the table, not efforts. It is results that get you to the next level, not efforts. It is results that make you successful, not efforts....right?.... keep inspiring others ok?...ang belated to your wife ...:-)) god bless you and your biz!"
-Kris Hosena

"The illustrations you've shown make it so easy to understand! Thanks Mark! I'll share this to my friends! I'll definitely promote this site."
-Ronald Valerios

"Hi Mark, Wonderful article. I felt that it was as much as a personal reflection as it was a teaching article. it is sincere and clear. An especially good read for people who are facing self-doubts in life, for indeed no amount of planning could prepare you for life, for it will throw curveballs at you from any which angle it wants. You just need to know where you want to go and have the will to pursue it in order to weather the storm and conquer the challenges. Cheers!"
-Allan Ngo

"Great Advise Mark on increasing income!!! Indeed there are many ways! If there is a will there is a way!"
-Lovella Mendoza-Go